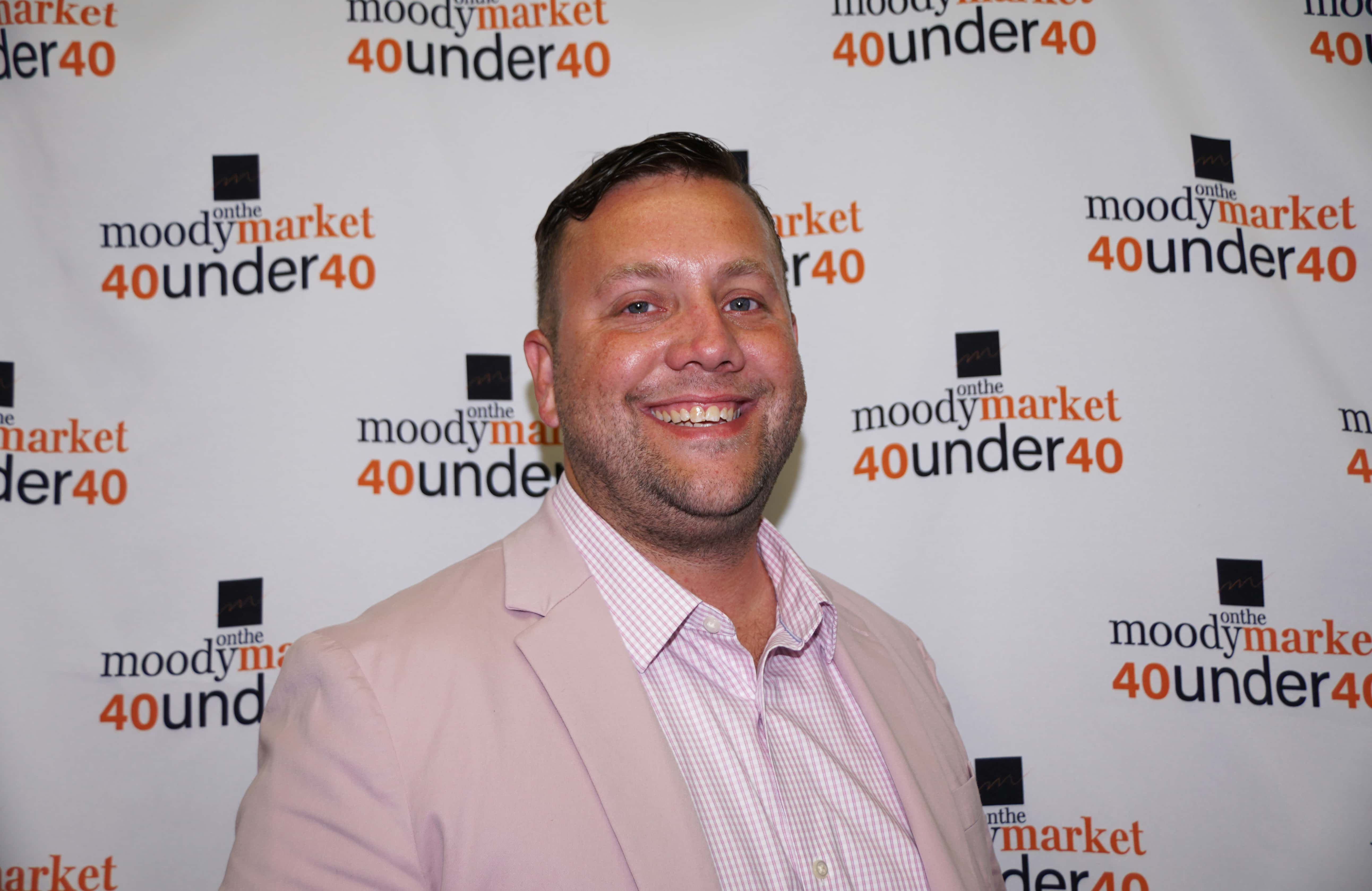 Name
Josh Frazee
Company/Organization
Frazee Team & The Real Help Foundation
What Does Your Company/Organization Do?
The Frazee Team helps clients buy & sell property throughout Southwest Michigan!  Helping people make their dreams of owning a home come true is the best job ever!
The REAL Help Foundation raises money to contribute to Southwest Michigan Families in need when tragedy strikes.
Age
36
Accomplishments
Married to my beautiful wife, Cassie and we have three beautiful daughters; Ella (8), Nora (3), & Layla (2).
Since starting in the Real Estate business in 2016, I went from knowing nothing about the business, to selling 88 homes in my first full year of real estate (2017). In 2017, I also started the Frazee Team, which has now grown to 6 Licensed Agents and a full time administrative staff. As Team Leaders, my wife, Cassie & I work hard to focus on not only sales goals for our Agents/Staff, but also to focus on personal goals as well. Our goal is for everyone to live a life that makes them happy!
The Frazee Team is featured in REAL Trends The Thousand survey for America's Best Real Estate Professionals for the past 3 years.
I was a featured speaker for Amerifirst's Speaker Series in June of 2020, and a featured speaker on Michael Maher's (co-author of The Miracle Morning) GenGen 2020 series in July of 2020, and I was nominated as a "Face of Workman Success" as well.
I am a member of the Chairman's Club (RE/MAX), Diamond Award Winner (SWMAR), and I was also a Top 3 Finalist for The Herald Palladium's 'Reader's Choice – Best Local Real Estate Agent' in 2019.
I am also the Vice President for the REAL Help Foundation.
What else do you hope to accomplish by the age of 40?
My main goals by the time I turn 40, revolve around growth. I want to grow the Frazee Team by hiring more agents/administrative staff to help clients buy/sell homes in SWMI. I hope to continue to help the Frazee Team Agents better their lives as well. I also hope to grow as a husband & father as well.
In addition to those things, I hope to help The REAL Help Foundation to raise even more money to provide to the community when needed by hosting additional fundraising events, and getting the word out there about what we do and who we are.
Education
I graduated from Bridgman High School in 2003 as the Class President.
I am a Journeyman Bricklayer by trade.
I recently obtained my Broker License.
Residence
Stevensville, MI
Where were you born?
St. Joseph, MI
What was your first job?
I worked on a farm picking apples and making apple cider.
Best advice you ever got?
Don't stress over what you can't control. Focus on what you CAN control.
Who inspires you most?
My Real Estate Coach, Paul Sessum, who always supports my ideas, offers great insight and encouragement no matter how crazy it might be. He is the most inspiring person and he makes me a better person. I am so thankful to have him in my life.
That one thing about you we'd be most surprised to learn.
I love seltzers & strawberry daiquiris.
What do you love to do in your downtime?
Hang out in the pool with my family, and go golfing with my wife, Cassie.
What book are you reading now?
Relentless by Tim S. Grover
Volunteer activity you love the most.
Coaching Rocket Football
What motivates you to give back to your community?
As a cancer survivor, I know how difficult it is mentally to go through health struggles that you have no control over, not to mention the toll it takes on your family and the ones you love. I know first-hand about the burden & financial struggles a health crisis takes on a person/family and how blessed I was to be supported by this great community in my time of need. I vowed then to always do whatever I can to support local causes. My wife and I donate to several local charities, attend charity events and volunteer when we can.
What Superpower would you most love to have?
Invisibility!
What has been the most eye-opening thing about the coronavirus pandemic for you, personally?
How fast you can adapt to a new normal.
What does the honor of being named to the 40 Under 40 most mean to you?
It means that I've had a positive impact on the amazing Southwest Michigan community. Time goes by so fast sometimes that I don't take the time to reflect on all of the amazing opportunities I've had over the past few years. There are so many talented, young professionals in SWMI and I am humbled & honored to have been nominated & chosen as one this year.