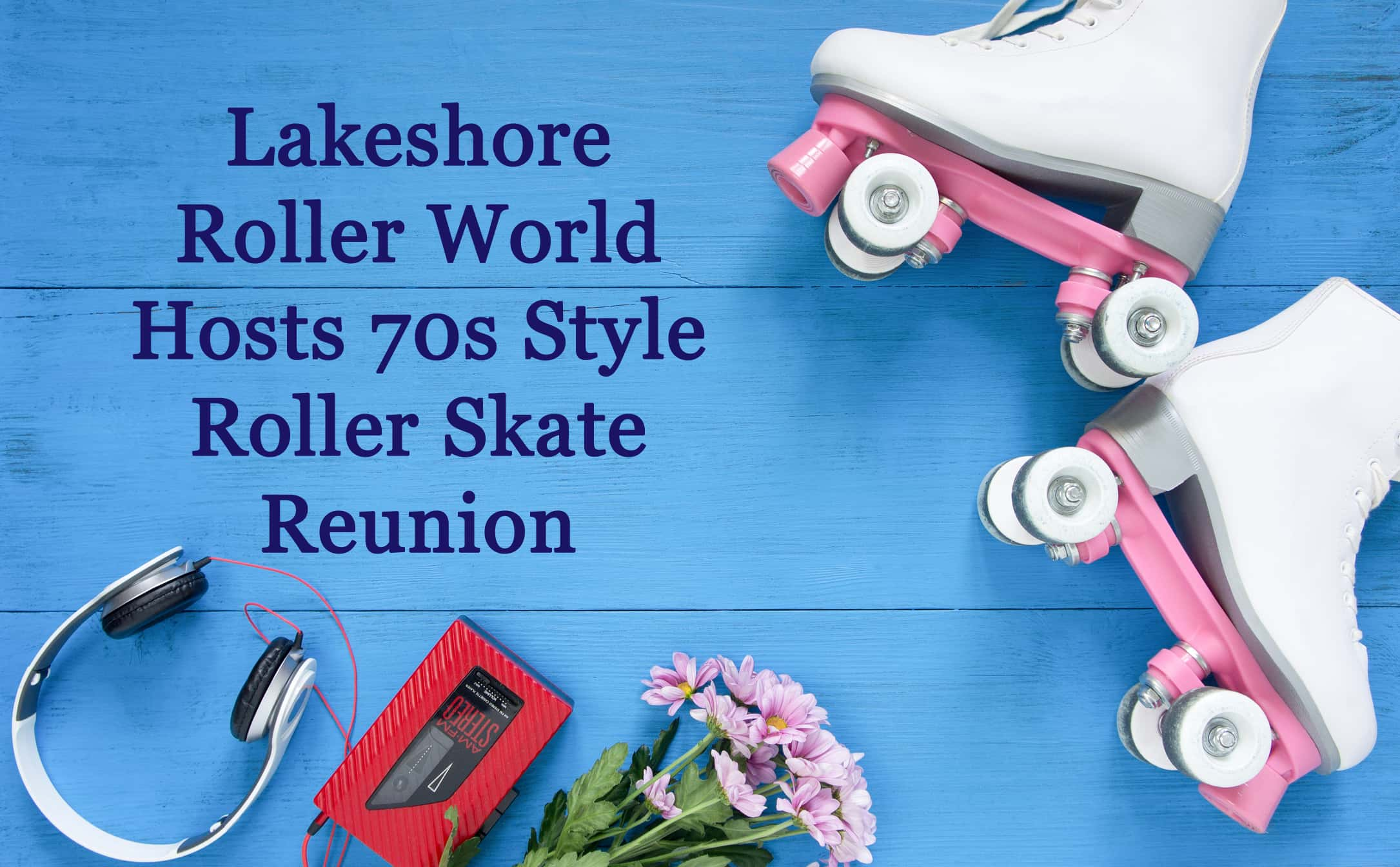 Apparently you can take the kid out of the roller rink, you just can't take the rink out of the kid. Two such kids who are getting on in age, but still think like teenagers, are inviting the rest of the world to come to their world — the Lakeshore Roller World — on Red Arrow Highway for their second annual Lakeshore Roller World Roller Skate Reunion.
Shawn Palma and Ron Koebel, a couple of retro-minded guys who got the rink decidedly into their blood as young DJ's spinning the tunes back in the 70s for skaters chasing across the floor, had so much fun in bringing back the spirit of their youth a year ago that they are pumped beyond compare for an encore coming on Sunday, December 8th from 6pm until 8:30 at Lakeshore Roller World. You'll find the rink located at 5567 Red Arrow Highway in Stevensville.
Palma says, "Remember when going to the 'Rink' was the thing to do? Come back and see all your old friends. You don't have to skate. Just stop in and remember the friends, fun and most of all the best music ever!"
Koebel says, "Everyone that has skated there from 1974 to present is invited," although I'm sure if you'd like to discover the rink for the first time in your life just to enjoy the nostalgia and the music you'd be welcome, too. The two ardent DJ's of old say that their music will be a mix from the 70s to new. Additionally, pictures reflecting the good old days will be on display, and Palma and Koebel are asking anyone planning to come to to bring along old pictures from the fun there to share with each other.
Recognizing that, sadly, not everyone who lived for the rink is still around, Koebel says, "There will be a memorial to all of our past friends that aren't with us any longer."
The two roller skating fans fondly recall the days of the Muscular Dystrophy 24-hour Skate-a-Thons, and many a great after school party, weekend gigs and a lot more dating back 40 years, and hope fans will show up to reminisce together and get out onto the rink. One of them continued as a DJ and the other still skates, but you'll have to chat them up at the big party to find out who's who when the Reunion Skate gets underway in a couple of weeks.
Put it on your holiday calendar as one more great blast from the past being brought up to date.