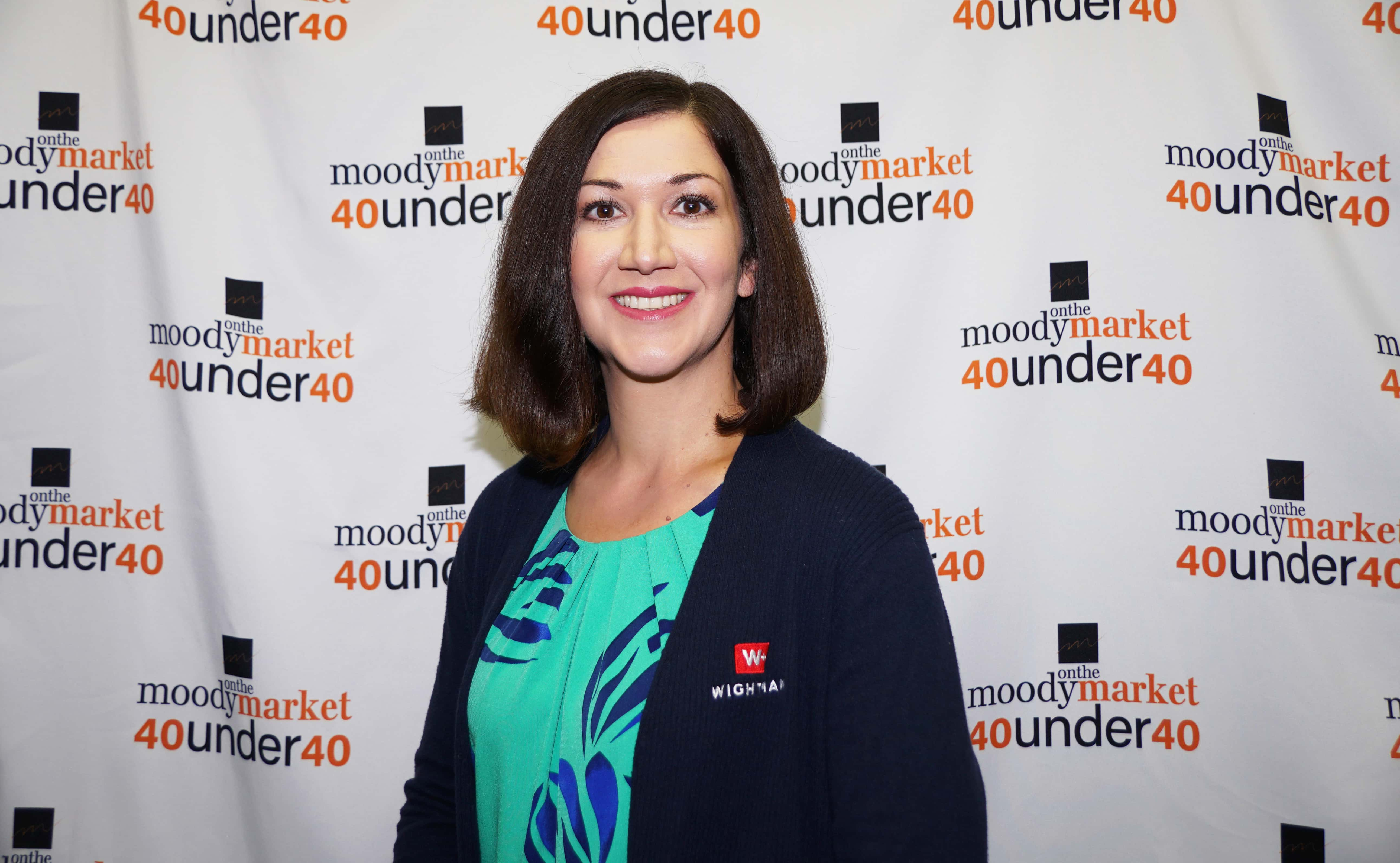 Name
Mary Deneau Nykamp
Company/Organization
Wightman
What Does Your Company/Organization Do?
Wightman is a full-service consulting firm that exists to service people and the communities we live in. Wightman is a team of more than 130 interdisciplinary professionals serving government, commercial, utilities, and educational institutions throughout west Michigan, northern Indiana, and the Great Lakes region. Our unique approach is to offer comprehensive multi-disciplinary services, industry expertise, accurate scope of work, and a passion for listening. Services offered include Architecture, Civil Engineering, Environmental, and Surveying. Additional specialty services offered include Planning, GIS, Landscape Architecture, Interior Design, and Reality Capture. Our firm is located in Allegan, Benton Harbor, Kalamazoo, and Royal Oak, Michigan.
Age
38
Accomplishments
I have been incredibly fortunate to enjoy a number of successes in my life thus far. I was privileged to represent my hometown during Blossomtime festivities as Miss Hartford 2000. I graduated as the valedictorian of my high school senior class. I graduated from the University of Michigan with honors – twice! – with undergraduate and graduate degrees in civil and environmental engineering. I was inducted into Chi Epsilon, the Civil Engineering Honor Society, while in college. I was the project manager for the $9.5M Hickory Creek Interceptor Improvements project in 2011 that garnered multiple regional and state awards, including one from the American Council of Engineering Companies (ACEC). I am the first female ever appointed to the Wightman Board of Directors.
I am also the proud wife of a hardworking, loving husband and father (Scott) who tirelessly cares for his family, and the delighted mother of two incredible little boys who have brought so much joy and love to our lives (Teddy – 5 and Henry – 2).
What else do you hope to accomplish by the age of 40?
Mahatma Gandhi once said, "If we could change ourselves, the tendencies in the world would also change. As a man changes his own nature, so does the attitude of the world change towards him." This is often paraphrased as, "Be the change that you wish to see in the world."
Whether it is supporting our youth, protecting the environment, or providing resources to the disenfranchised, there are endless opportunities to make this world a better place. By 40, I hope to find many more ways to give back to my community.
Education
Hartford High School – Class of 2000
University of Michigan – Bachelor of Science in Civil Engineering, 2004
University of Michigan – Master of Science in Environmental Engineering, 2007
Residence
Hagar Township, Berrien County
Where were you born?
My brave mother gave birth to me at our family home on Little Paw Paw Lake Road in Coloma Township, approximately 3.5 miles from my current residence.
What was your first job?
My first official job was a dishwasher at the Big Boy restaurant in Paw Paw (now the Copper Grille).
Best advice you ever got?
My mother told me many times growing up that although I may be more fortunate than some, I am better than no one. She stressed the importance of equality and to lead by example, treating everyone with fairness and respect.
Who inspires you most?
My father and past Wightman President, Tom Deneau, was my very first mentor. He has many traits I respect and have always sought to emulate. He is kind, patient, a hard worker, friendly, outgoing, family-focused, and goal oriented. We share a love of water and wastewater systems that is particularly unique for a father and daughter duo. I hope to carry on his legacy, helping communities provide clean water for their citizens – safely, cost-effectively, and without interruption.
That one thing about you we'd be most surprised to learn.
I have purposefully jumped out of a perfectly good airplane at an altitude of 14,000 feet!
What do you love to do in your downtime?
I love to spend time outdoors with my husband and two young sons. We especially love hiking through natural areas and spending time on the water, boating and fishing.
What book are you reading now?
With a 5-year-old and 2-year-old at home I spend a lot of time reading children's books aloud. We are currently enjoying A. A. Milne's "The Complete Tales of Winnie-the-Pooh."
Volunteer activity you love the most.
I love to roll up my sleeves to beautify our communities through the Adopt-a-Road program. And although I hope the need does not arise again, filling sandbags in Bridgman to save the historic Weko Beach House from erosion was incredibly rewarding. The community came together in a big way with roughly 200 volunteers pitching in on a massive effort to fill over 1,000 sandbags and build a protective barrier against Lake Michigan's destructive waves.
What motivates you to give back to your community?
I am trying to be the change that I want to see in the world. Michigan's Great Southwest is where my husband and I grew up, and it is where we are raising our children. We love where we live and want to help keep it beautiful, thriving, and work to make it an even more delightful place to raise a family for future generations.
What Superpower would you most love to have?
Teleportation. Life can be busy and hectic – it seems like we are always rushing off to somewhere. With the power of teleportation, we could save a lot of time and get more rest. And it would be better for the environment!
What has been the most eye-opening thing about the coronavirus pandemic for you, personally?
When the coronavirus pandemic began, we were figuring out how to stay safe, how to stay home, and how this was going to affect our lives in the long run. We're all feeling the impact of COVID-19 on our personal lives. For some, this means spending more time with family than ever, while for others, it means not being able to see family at all. No one knows for certain when we will we find ourselves on the other side of this experience, but we likely already know the people who will help us get there. I am cherishing every moment I get to spend with my family and trying to put (and keep) things in perspective.
What does the honor of being named to the 40 Under 40 most mean to you?
I am honored to be considered among this amazing group of young professionals. I strive to make a difference at work, at home, and in my community. Being named to the 40 Under 40 means I have had many amazing mentors in my life to help me get to where I am now. I look forward to helping develop and mentor many future leaders of Michigan's Great Southwest.