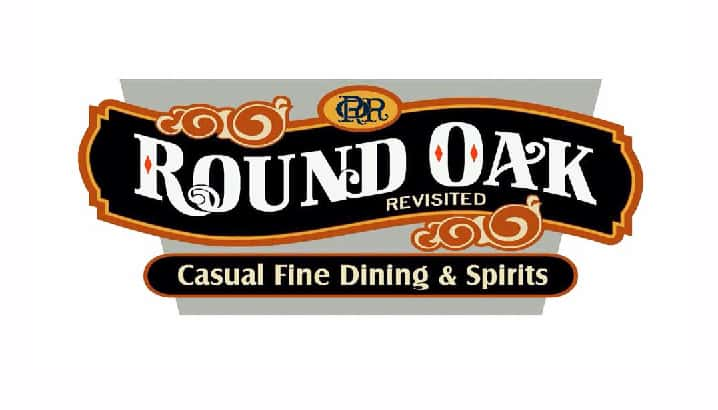 There are undoubtedly many walking among us who have no idea that the city of Dowagiac was founded largely upon the iron industry, and in particular, the casting and selling of Round Oak stoves. That's why for years you may well have heard of a place downtown called The Round Oak. The popular eatery was history come alive. In fact, the restaurant's building first opened for business on April 6, 1899 and housed several different businesses over the course of many years.
It wasn't until 1980 that the building became the Round Oak Restaurant & Philo's Pub. While it enjoyed a nearly 30 year run, the Round Oak closed up shop in 2010, leaving a noticeable hole in Dowagiac's main street. Until now. Three years ago Bob and Cindy Brosnan purchased the building in 2015, and put in a year of hard labor restoring and remodeling the place until the Round Oak Revisited opened for business in July of 2016.
A family business, the restaurant is managed by the Brosnan's daughter, Jolene, who brings  20 years of local experience in restaurant management. By resurrecting a community icon and successfully regrouping operations, the family has drawn the admiration and votes to earn a spot on the Moody on the Market Fifteen Under 15 inaugural list.
The restaurant now proudly displays an original Round Oak Stove manufactured in Dowagiac, and many historical photographs documenting the early days of the city. There are two vintage bars, one downstairs called Philo's Pub, and one on the main level, which came from the House of David Ice Cream shop, therefore preserving yet another aspect of the history of Michigan's Great Southwest.
Returning to 137 South Front Street in Dowagiac, the Round Oak Revisited is a community-oriented casual restaurant & pub with homemade food, soups, sauces, flame grilling, fresh local produce, seasonal specials, and a full bar featuring local Michigan wines. Offerings are planned, prepared, and served with care by 12 dedicated employees who treat customers like friends and family.
Teeing up comforting food, tasty beverages, and fun, the Round Oak Revisited is a venue that the nominator says is "Great for weekday business meetings, family outings, special occasions, dinner for two, drinks and appetizers with friends, and community fund raisers and other get-togethers."
The restaurant's nomination calls the culture of the Round Oak, "Friendly, welcoming,  and family and community oriented." It goes on to say, "Round Oak is an homage to the past and celebration of our present here in Dowagiac. Patrons enter a physical venue full of Southwest Michigan history, are warmly greeted by the family owners and managers (who often double as servers and bartenders!), and enjoy a wide menu ranging from comfort food to upscale creations!"
Addressing the core values of the place, the nominator cites honesty and integrity as central to the family's core goal of providing patrons with excellent food and beverages at reasonable prices. They go on to suggest that, "Patience and respect for others is instrumental in all their interactions, with patrons, among staff, and with the community. A sense of civic commitment underlies their community activities."
The most notable achievement for the Brosnan family — opening an historic building after it was closed for so many years — is evident when walking into the restaurant and seeing first hand its renovated glory. That took a great deal of blood, sweat, and tears, not to mention money and vision. Fans also suggest we all realize that this endeavor was started only after Bob and Cindy had worked in their respective careers in Southwest Michigan for 30 years and retired! Bringing the restaurant back to life has added a valuable business to downtown Dowagiac, provided local jobs for a dozen people, and provided a venue focused on Dowagiac history.
In addition to all the usual financial and logistical challenges of opening and running a restaurant, the greatest challenge was the historic building itself, whose 8,000 square feet were not in great shape after having sat empty for many years. Not only did the restaurant space need renovating, but its large full basement and apartments above the restaurant needed attention as well, and they did it, as Round Oak Revisited accommodates and exceeds today's high customer expectations.
Round Oak Revisited is helping Dowagiac attract both locals and visitors to the downtown area. It has provided jobs and great food at a reasonable price for families of all sizes. Additionally, Round Oak has contributed financially and with in-kind to support to many community activities in Dowagiac. For example, Round Oak is an annual sponsor of the local Beckwith Theater. They even hosted an Improv Night to help raise money to repair the roof on the Beckwith, which was badly needed to preserve another local historical gem.
Keep in mind too, that the Round Oak has served as sponsors by providing gift certificate prizes for events held by many organizations, such as the Elks Club Scholarship and the Equestrian Club. They supported the Miss Dowagiac Pageant with donations and by providing a venue for ticket sales and their "After Glow" celebration. Last October, Round Oak hosted several nights of "Shhh, it's in the Morgue!" a narrative event of Dowagiac ghost stories. Not only good Halloween fun, that event emphasized local lore and taught some history lessons. Round Oak belongs to the Dowagiac Chamber and the city's History Museum.
But, their work also extends beyond the city limits and into surrounding counties. For example, they hosted a fundraising dinner for the Domestic and Sexual Abuse Services team serving Cass and St. Joseph Counties.
The business person nominating the Round Oak shared another gem of insight, saying, "I have heard the Brosnans say that following through with perseverance and good intentions equals great results! The heart of any small community such as Dowagiac is its small businesses. Reviving this now-thriving business in downtown Dowagiac has brought our citizens a needed resource and brought the city new tax revenue and a revived physical downtown presence. Those are some pretty good reasons why the Round Oak Revisited & Philo's Pub now reside inside the Fifteen Under 15.
You can reach the restaurant at 269-782-8882 or check them out online at the link below: