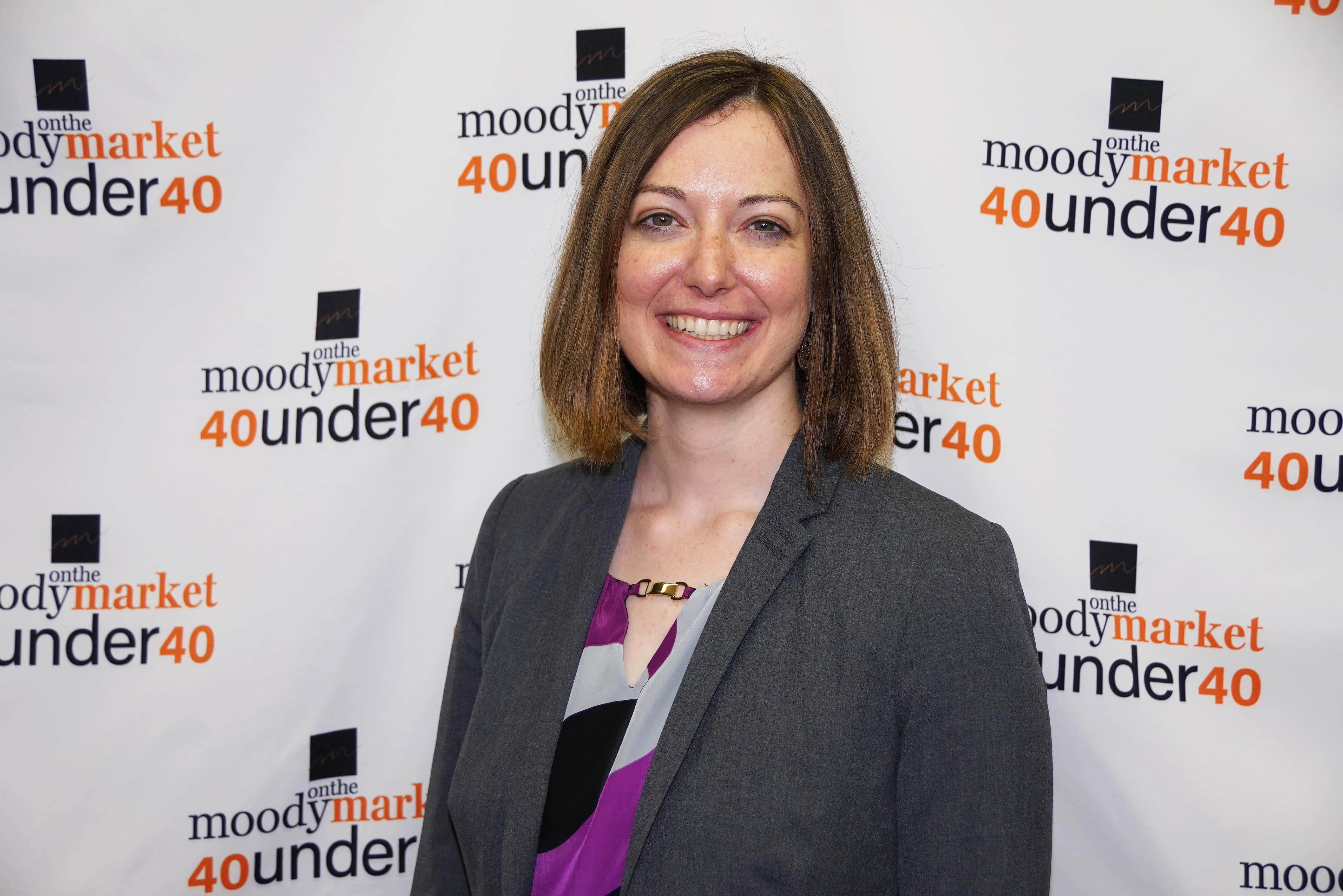 Name
Sarah Moyer-Cale
Company/Organization
Village of Paw Paw
What Does Your Company/Organization Do?
As a local government, the Village of Paw Paw serves its residents and businesses through governance and provision of public services from police protection and utilities, to community development and street maintenance.
Age
30
Accomplishments
I feel that my greatest accomplishments are supporting my family and friends and giving back to my community. I am privileged to serve the public and strive every day to promote good in the community. Through my work and participation in various boards and committees, I have been able to be a part of many projects that have improved quality of life and economic development locally.
What else do you hope to accomplish by the age of 40?
I have an inquisitive nature and hope to continue to learn as much as I can about whatever I can to grow both personally and professionally.
Education
Bachelor of Arts in Urban Ministry from Moody Bible Institute of Chicago (2011)
Master of Urban Planning from Wayne State University (2014).
Residence
Paw Paw, MI
Where were you born?
Virginia
What was your first job?
Sales Associate in the Juniors Department at Kohls.
Best advice you ever got?
It's a small world and the older we get, the smaller it seems. Never burn bridges; always reach out.
Who inspires you most?
My husband Sam inspires me by his unlimited patience and kindness
That one thing about you we'd be most surprised to learn.
I love Christmas carols and know more obscure, old English carols than you'd care to know about.
What do you love to do in your downtime?
Gardening, yoga, shopping, and spending time with my husband.
What book are you reading now?
How to Hide an Empire: A History of the Greater United States by Daniel Immerwahr
Volunteer activity you love the most.
It's too hard to pick just one. I love volunteering in any capacity where I get to work with others as a part of a team.
What motivates you to give back to your community?
I am impressed and motivated by the amazing people in my community who try to create positive change through creative solutions. I have received support, love, and compassionate advice from my friends and peers which motivates me to put that energy back into my community.
What Superpower would you most love to have?
Time travel would be amazing
What does this honor most mean to you?
I am honored to be recognized with so many quality professionals who have done such amazing things to promote their fields of work and communities. It makes me want to strive even harder to be a champion for my community.