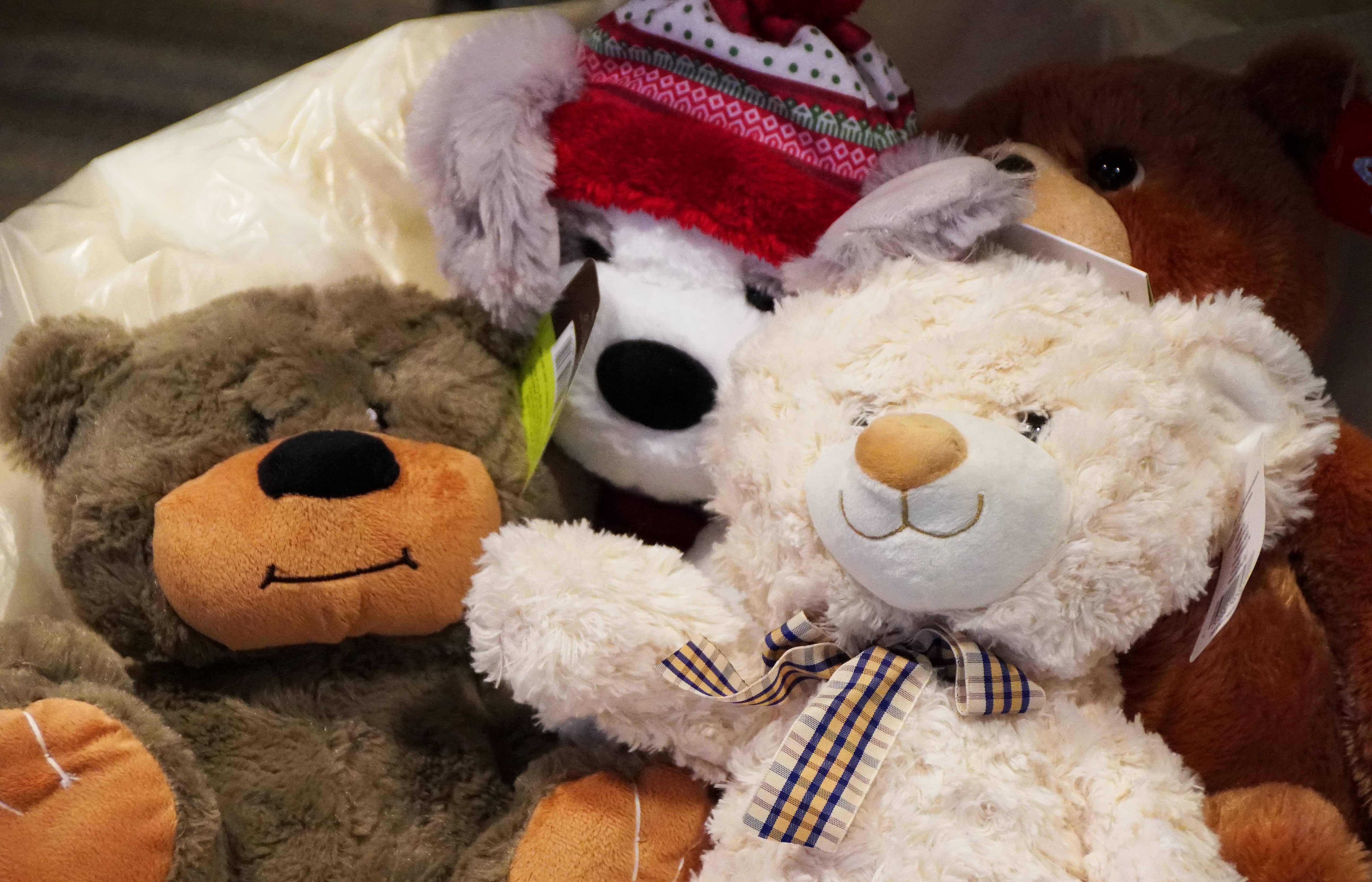 One of the most heartwarming events of the year in the region will, like seemingly everything else in this age of pandemic, shift to a virtual format this year. Friday marks the kick-off party for the 9th Annual Bears in the Air campaign at South Bend International Airport — SBN — but it will take place in a virtual celebration.
The long-running Bears in the Air campaign lands at South Bend International Airport (SBN) this Friday, December 4, 2020, at 6:00 pm in that virtual celebration. That's the program that has provided more than 11,000 newly purchased teddy bears to children in five regional hospitals and $56,000 to veterans over the last eight years.
Donors who contribute a minimum of $20 by December 3rd at the link below will be entered to win prizes during the virtual celebration hosted by local personality Mark McGill. Here's the link:
https://givegrove.com/bearsintheair2020/
Each $20 donation provides a teddy bear to a child in an area hospital and assistance to the veterans at the Robert L. Miller Sr. Veteran's Center. Since gatherings cannot take place safely, the airport is encouraging supporters to make a cocktail, grab a bite to eat, and join in as they go live from the Bear Den on South Bend International Airport's Facebook page at this link: https://www.facebook.com/FlySBN.
SBN's CEO & Executive Director Mike Daigle says, "A smile on a child's face and a soft teddy bear to hold during a scary time is why it is as crucial as ever for the Bears in the Air program to continue in its ninth year," and adds, "These times require adaptation, and we are committed to continuing to make a difference in the lives of local children and veterans. I am confident that with the support and generosity from our community we will reach our goal of $20,000."
Donations to the program will be collected through December 18th. The more donations collected, the more smiles on children's faces and greater assistance for veterans.
South Bend International Airport's four air carriers provide nonstop flights to thirteen cities, including: Atlanta, Charlotte, Chicago, Dallas/Fort Worth, Detroit, Fort Myers/Punta Gorda, Las Vegas, Minneapolis, New York City/Newark, Orlando/Sanford, Phoenix/Mesa, Sarasota/Bradenton, and Tampa Bay/St. Petersburg with connections world-wide.
South Bend International's multi-modal terminal serves over one million air and rail passengers each year. According to the 2012 Economic Impact Report from the state aviation association, Aviation Indiana, South Bend International's total annual economic impact on South Bend and surrounding communities was more than $1.7 billion.