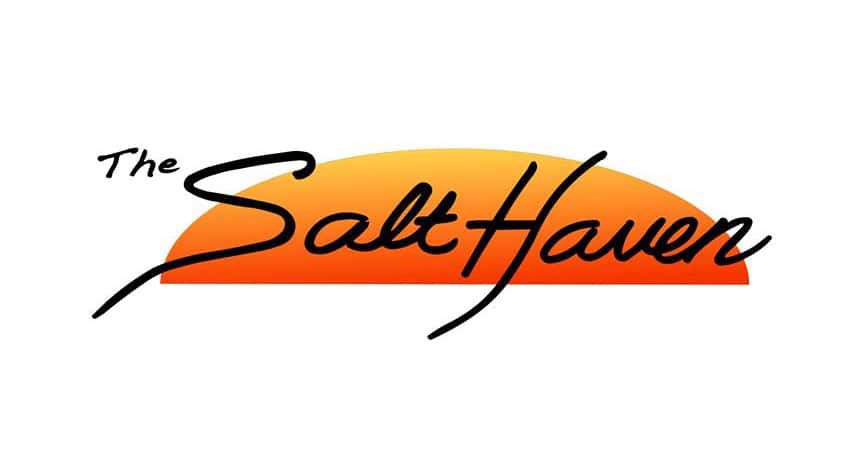 You can never accuse Pat Geiger and Wendy Laughlin of not doing their homework or their due diligence. The mother/daughter team of Berrien Springs entrepreneurs spent nearly a year researching the benefits of Himalayan salt before they even ventured into their first salt cave. That first visit was the clincher though, as the two quickly fell in love with the relaxation a salt cave can bring, not to mention the sinus and headache relief they experienced in that same session.
When they continued their research, in anticipation of establishing their own salt cave visit, they took others to a salt cave to get their personal feedback on the benefits and value and continued to get nothing but positive responses. After finding their location in downtown Berrien Springs, Pat & Wendy were joined by family and friends in renovating the property, and establishing a small retail showroom and their first ever salt cave.
After selecting a cabin theme for their salt cave in a drive to make the place feel like a true retreat from the stresses of everyday life, The Salt Haven of Berrien Springs was born and opened up for business.
That was a year ago, and The Salt Haven is celebrating its first year anniversary this month. In the first year alone they have already enjoyed customers from Kalamazoo to Michigan City with others mixing in from Paw Paw, South Haven, Mishawaka and all over the tri-county region of Berrien, Cass and Van Buren Counties.
Recognizing that bringing a big city concept like a salt cave to a small town like Berrien Springs would be a risky venture, they have thrived by turning their unique space into a reality and continue to have a positive impact on the lives of everyone who ventures through the front door to check them out.
The Salt Haven's salt cave include a halo-generator which essentially disperses pharmaceutical grade salt into the air throughout your 45-minute salt cave session, offering many additional benefits beyond those of a traditional salt cave.
As a part of their goal of offering healthy alternatives, The Salt Haven sells Young Living Essential Oils as well as Himalayan salt products.
They tell me that these are just some of the potential benefits of having salt lamps in your own home or office:
Cleanses & deodorizes the air
Boosts serotonin levels
Reduces allergy & asthma symptoms
Reduces stress
Increases energy levels
Supports Immune System
Affords better sleep
Eases Seasonal Affective Disorder
Improves mood & concentration levels
Provides an environmentally friendly light source
Reduces static electricity in the air
Neutralizes positive ions from electronic devices
At The Salt Haven of Berrien Springs, the Himalayan Salt Cave sessions, at $15.00 for 45 minutes, offer potential benefits for issues including:
Acne
Emphysema
Allergies
Fatigue
Anxiety
Hay Fever
Arthritis
Headaches
Asthma
Insomnia
Respiratory Issues
Joint pain
Bronchitis
Pneumonia
Colds
Stress-related problems
COPD
Inflammation
Cystic Fibrosis
Sinus Issues
Skin Issues (Eczema, Psoriasis)
Snoring
Ear Infections
You can find The Salt Haven at 123 W. Ferry Street in downtown Berrien Springs, and you can reach them by phone at 269-815-5214. You can also follow The Salt Haven activities, special offers and the like by keeping tabs on Facebook through this link: