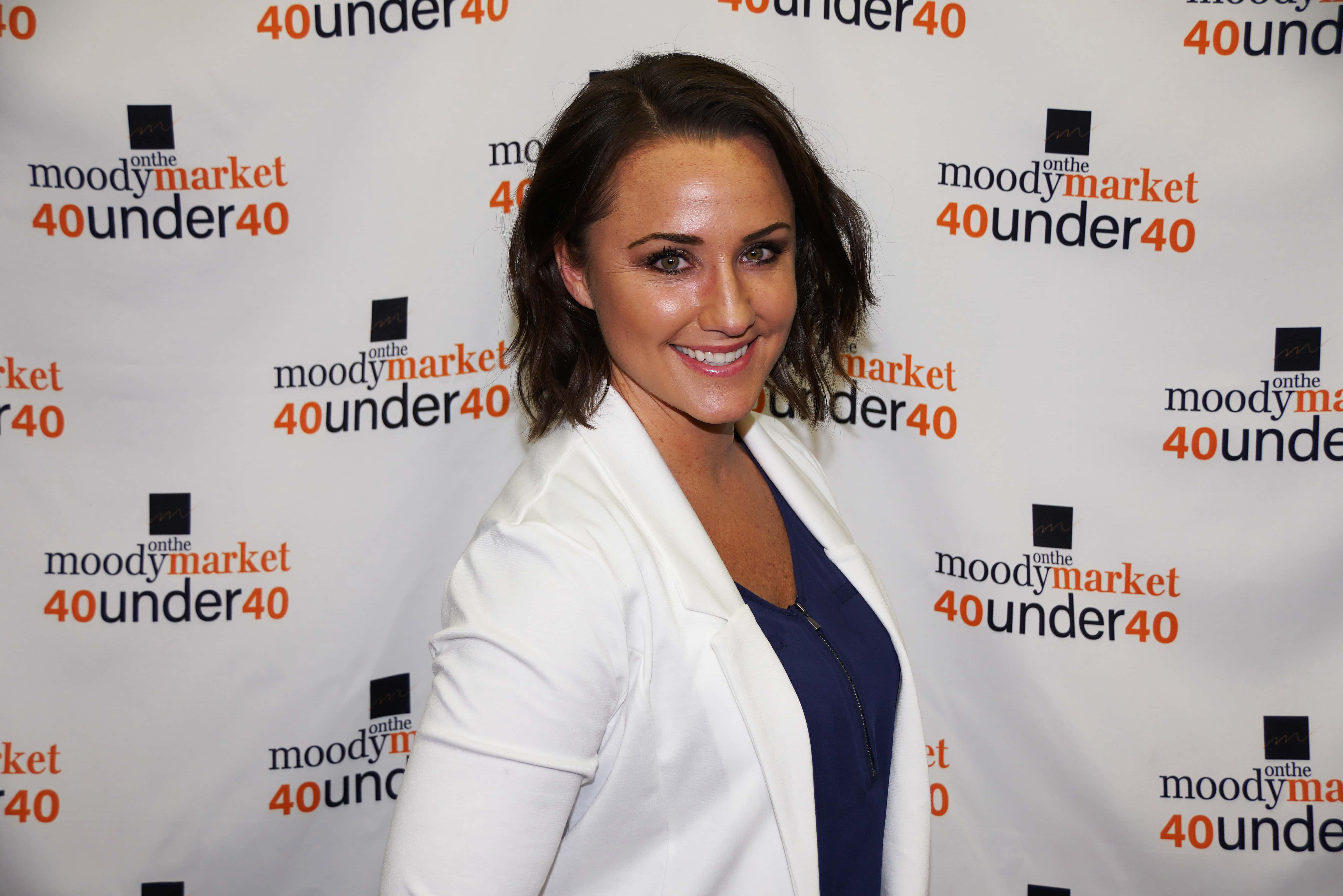 Name
Tiffany Griffin
Company/Organization
The Avenue Family Network, Inc.
What Does Your Company/Organization Do?
The Avenue Family Network, Inc. is a nonprofit organization based in Benton Harbor serving the vulnerable citizens in our community and surrounding areas. Formerly known as "Child & Family Services of Southwestern Michigan," The Avenue provides services in the following areas: Adult Day Services, Adult Homecare, Guardianship Services, and outreach support and services for survivors of Domestic and Sexual Violence.
Age
34
Accomplishments
I graduated High School with 13 Varsity Letters (Basketball-4, Volleyball-4, Softball-4, and Choir); I am a Dale Carnegie Graduate in 2006, returning in 2014 to serve as an Assistant Instructor; In 2006 I took a semester off from Saint Mary's College to complete an advocate speaking tour throughout Southwest Michigan, speaking to over 70 clubs and organizations concerning local and state-wide efforts for youth who are aging out of the foster care system; I am proud to say that I received over $23,000 in scholarships from competing in the Miss America Organization; I am a Certified Personal Trainer with a specialization in Fitness Nutrition; I served as a ghostwriter for Brian Kelly (Notre Dame Head Football Coach) and Fr. John Jenkins (President of the University of Notre Dame); Led the rebranding of a 128-year-old organization; Member of the 2018-2019 Leadership Accelerator program; I am currently training for my third marathon.
What else do you hope to accomplish by the age of 40?
Finish writing and publish my book; a memoir in the form of a collection of essays; Give a TED Talk; Speak at SXSW; Sing the National Anthem at a Chicago Cubs Baseball Game; Finish paying off my student loans; Keep my house clean on a regular basis.
Education
Buchanan High School (Go Bucks!)
Saint Mary's College: B.A. in Communications, Minors: Public Speaking, Public Relations, Advertising
Residence
Saint Joseph, MI
Where were you born?
My parents had me at home while living in Plano, Texas.
What was your first job?
I take pride in my ability to paint a room without using painters tape thanks to my time working for my Dad during the summers in high school for his business, Painting Plus!
Best advice you ever got?
"Keep your eye on the ball." I heard this often as an athlete growing up, but it's also incredibly symbolic of life and goals.
Who inspires you most?
To be honest, I'm inspired most by previous versions of myself. I'm inspired by the tenacious college student, relentless in her pursuit to be the next Katie Couric. I'm inspired by the advocate who saw a need within our foster care system and used her voice to support those aging out. And I'm inspired by the survivor who made a promise to herself that she would one day write her story. My everyday motivation comes from the drive to not let that girl down.
That one thing about you we'd be most surprised to learn.
The name given to me at birth was "Jenna Marie," then after three days my dad said, "she looks more like a Tiffany" so they changed my name.
What do you love to do in your downtime?
I enjoy crafting so much that I've turned it into a bit of a side hustle. So, when I'm not filling Etsy orders for Kota.B Designs (named after our sweet & stubborn seven-year-old Husky), I'm planning my next craft. My current project is a wood-burnt map of downtown Chicago that I've been working on since December!
I also love to 'drink local' so you'll more than likely find me enjoying my favorite craft beer at a local brewery.
What book are you reading now?
Where The Crawdads Sing, by Delia Owens
Volunteer activity you love the most.
I have been volunteering since I was 14 years old but the activity I currently love most is serving as a pageant judge for both the Miss America Organization and the local Miss Blossomtime Festival. It's a very special feeling to have a small part of that winning moment. It changes the life of a young woman along with her family, her support system, and her community.
What motivates you to give back to your community?
This community has given me more than I feel I could ever give back. They have supported me and cheered me on. They were there when I played my last high school basketball game and they were behind me when I represented Michigan's Great Southwest at my first Miss Michigan pageant. In one way or another, I am collective parts of every community in southwest Michigan and I am motivated to give back as a means of pure gratitude.
What Superpower would you most love to have?
To me, making people laugh is the greatest superpower. In another life, I would've loved to be a comedian!
What does this honor most mean to you?
It means that I'm doing something right.