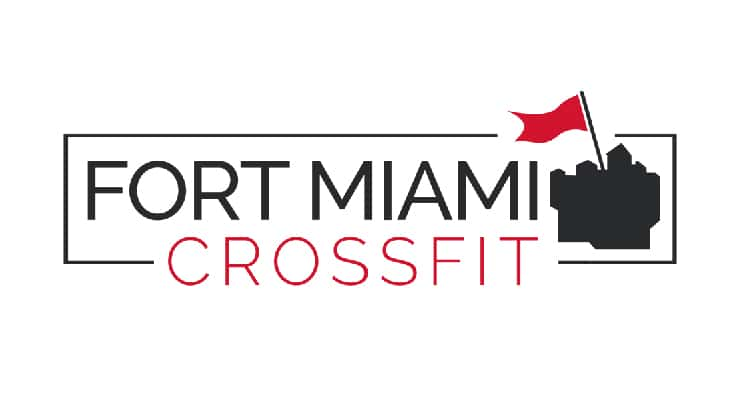 Back in the day a healthy dose of Special K cereal was purported to be an excellent start to your day, but a couple of other special "Ks" proved that you really need to do more than that to build the strength necessary for a longer and healthier life. Those "Ks" were, and are, Kip and Kelly Kulich. The phenomenal growth they have lead their followers to at their Fort Miami CrossFit, has caused their clientele to soar to more than 250 members in just five years time. Considering the fact that they didn't even begin with 50 members, they have quintupled the business since launching the business with a handful of friends in their garage.
As they celebrate their 5th Anniversary in business, Fort Miami CrossFit adds a new trophy to the showcase along M-139 in the form of their membership in the 2019 Class of the Moody on the Market Fifteen Under 15 best small business enterprises with 15 or fewer employees in Southwest Michigan.
In those first five years Fort Miami CrossFit has now surpassed 250 members and, more importantly, helped improve the lives of thousands of individuals in the community.
Kip and Kelly, along with their coaching staff, have created a community that is welcoming to everyone. They work hard every day to inspire their athletes and coaches to live up to their highest potential. The end goal is to educate everyone on how to move properly, and live a longer, healthier life.
Founded in 2014 Fort Miami CrossFit has grown to be the largest CrossFit affiliate in all of Berrien County. While Kip and Kelly originally started working out with friends in their garage, they quickly had to move to a rented space. Even that wasn't big enough, as by the end of the first year they had to move to a still larger facility at 3905 M-139 in Royalton Township across from Pater True Value Hardware, and that's where they still hold court. Originally there was just a small coaching staff of 3, now they have a coaching staff of 11 that coaches some 50 classes per week along with personal one-on-one training.
They have also begun organizing and hosting multiple competitions throughout the year that draw in athletes from states for miles around to participate.
That team of 11 coaches, and an always supportive Operations Manager, help keep the focus on maintaining the highest standards for the gym. Focusing on athlete safety, enthusiasm, continued learning and making sure each class is the best hour of their members' day is key to the team's success.
The nominator, an avid convert to crossfit training thanks to Fort Miami, says, "The coaching staff  is like a family, and Kip and Kelly work hard to make sure that all the needs of the staff are always met and that the coaches are always taken care of." In fact, all coaches and athletes participate in fun events like Christmas parties, fun challenges, birthday celebrations, and other great activities ranging from attending community events as a group to family beach days with the entire CrossFit team.
The business as a whole loves to give back to the community and continuously conducts fundraisers to help out local non-profits or members that may find themselves in need, because, "Once you become a part of the Fort Miami Family it is hard to leave. This is so much more than a local gym. It is a group of your closest friends who you can count on for anything." That's powerful testimony to a first class business.
In the last five years Fort Miami has grown to be the largest CrossFit affiliate in the area, featuring group fitness classes, personal training, nutrition coaching, young athlete classes, bootcamps, and collaboration with the Berrien Springs Virtual Academy Partnership.
One of the strongest statements in the application for this award came from the nominator who says that the culture can be summed up in a single word: "Family. That is the only way to explain it… and not the 'annoying uncle' family… the family you like to spend time with. Everyone supports one another through all of the good times and the bad. We come together for weddings and baby announcements and we are also there when someone endures losing a loved one or is just having a bad day. In fact, you will often hear athletes say this is where they go to 'get away' and their time in class is the best part of their day."
Equally as strong are the core values at Fort Miami CrossFit: "Be Fit, Be Functional, Live a better life." Treat everyone with value. Do your best every day.
When it comes to challenges, growing so rapidly that you outgrow two spaces within the first year is hard to cop, but by its nature, CrossFit as an industry has had to fight a certain stigma. Fortunately, the community that Kip & Kelly have built overcomes that and is welcoming to everyone, no matter their abilities in life.
The judging committee was duly impressed with the Fort Miami CrossFit story, and is happy to bring it to the fore as a winning entry in the 2019 Class of the Moody on the Market Fifteen Under 15, which will undoubtedly spawn yet another community celebration by a spirited team of members who will wear it like a badge of courage and honor for years to come.