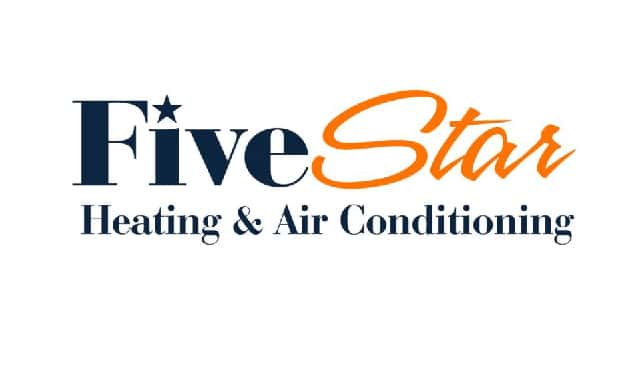 Armed with a 96-percent customer retention rate, a hearty team of service providers have allowed a "loyal, no-nonsense, family-oriented company" to exceed their wildest expectations to surge to the top as the largest Carrier dealer in Southwest Michigan, quadrupling their employee base from three workers to a dozen in the last three years alone. They certainly selected a good name when the Wolshlager family selected Five Star Heating & Air Conditioning, because they've become a true 5-star performer.
As members of the 2019 Class of the Moody on the Market Fifteen Under 15 best small business enterprises with 15 or fewer employees, this might have been their only chance to make the list if they continue to grow exponentially as in the past, because they'll have too large a team to qualify at their current rate.
Walt, Diane and Brian Wolshlager comprise the leadership at Five Star, founded in 1998, earning a 21-gun salute…one for each year in business delivering furnace and air conditioning installation, care and repair to a growing list of clientele across the region. As they celebrate the Fifteen Under 15, Walt marks 30 years of experience in the HVAC arena, and his son, Brian, is on verge of taking over the reins at the company to continue that outstanding tradition.
In the nomination process, the judges learned that the culture at Five Star Heating & Air is essentially, "Relaxed and easy, where workers are allowed, and encouraged, to own up to mistakes and learn from the process instead of engage in finger-pointing and arguments." As a result, the team at Five Star has discovered the opportunity to make working there a career rather than just a job. As it's told, there's a "Happy work environment," in the house.
Adding to that culture is a full complement of benefits including health insurance, vacation and personal time, flexible work scheduling, bonus money, and ongoing training.
The strong team at Five Star has helped the company meet the substantive challenges of dealing with a down economy during the recession, and the decision to shift largely awary from heavy commercial work to primarily residential work, allowing them to thrive.
The company was founded on the core values of honesty, accountability, teamwork,  and growth, with associates willing to work with customers for the best solutions, while at the same time allowing family to be a priory for employees.
Asked how the company makes a difference in the local community, the nominator says, "Five Star Heating & Air actually uses one third of its marketing money to give back to customers in regular social media drawings and giveaways to local businesses." They add, "Five Star is always giving back to help other people in the area to be able to enjoy activities or help with school supplies."
That giving back approach has lead to the firm's employees all jumping on board to do the same. They go above and beyond on jobs because it's easy to do what's right for the customer. Additionally, the company's leaders are working perpetually to get the best pricing from vendors and suppliers on products and parts in order to be able to pass that pricing along to the customer. That alone is worthy of a 21-gun salute to the team at Five Star Heating & Air Conditioning at 1744 Joni Lane in the Lakeshore High School neighborhood of Stevensville.