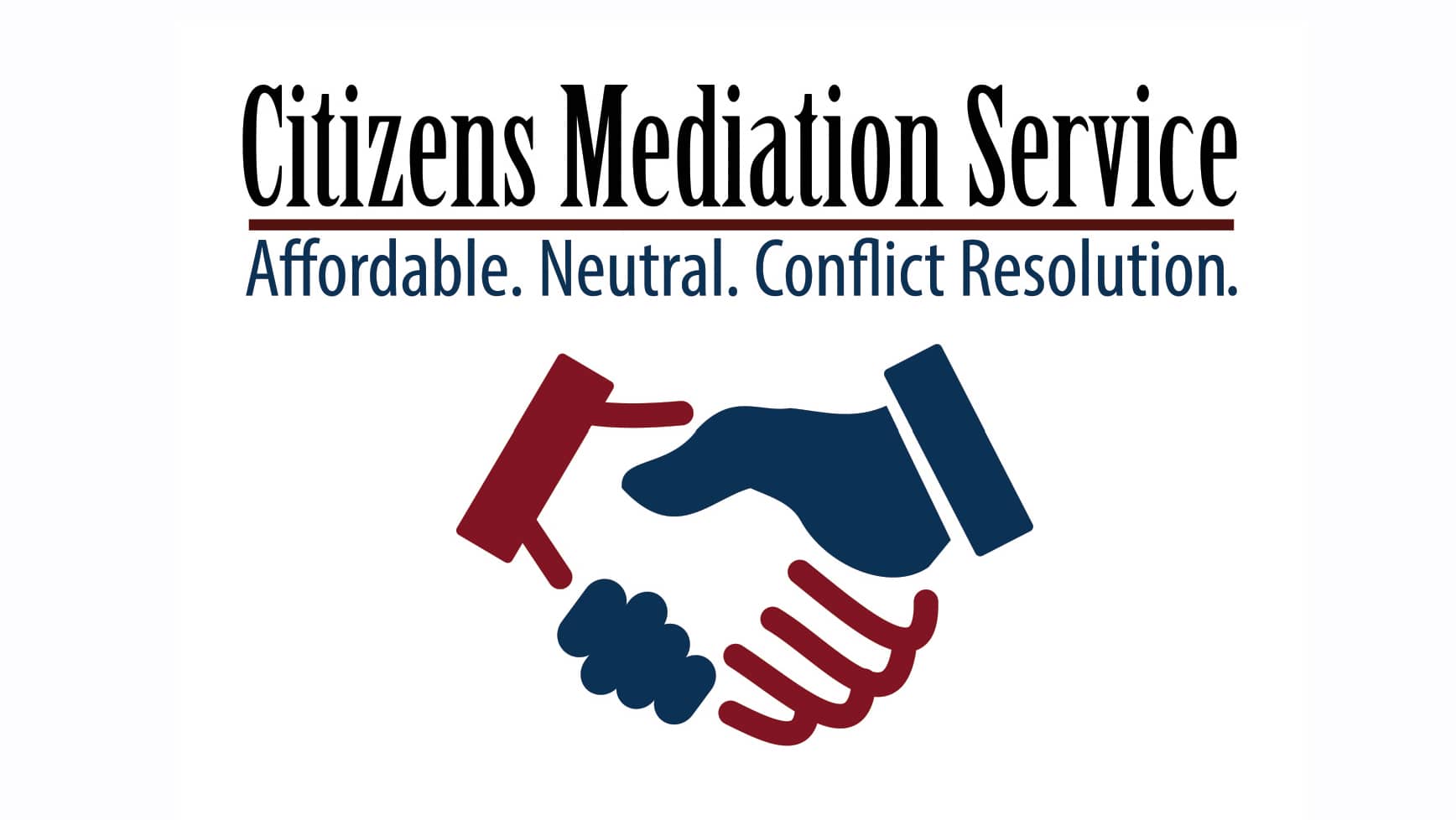 What if there was an organization in Southwest Michigan always at the ready to empower both parties in a dispute to resolve that dispute by literally communicating effectively with one another by staying focused on the whole story. If you didn't know that there already is, surprise, surprise, the Fifteen Under 15 has exactly that kind of story to share thanks to the winning team at Citizen's Mediation Services.
It's an admittedly small team. There are only two people on the staff headed up by Jenny Miner who has successfully led several non-profit organizations in our midst for many years in Michigan's Great Southwest.
If this is your first introduction to Citizen's Mediation Services, you'll likely be equally alarmed to learn that they've been in the alternative dispute resolution business in our market for some 28-years now.
The person nominating Citizen's Mediation Services, Gabriella, says quite simply, "This is a great community service that should receive greater recognition," and the Moody on the Market judges' selection committee has concurred, welcoming them into the Class of 2020.
Anchored at 811 Ship Street in Suite #205 in St. Joseph, Citizen's Mediation Services is actually an extremely vital service to the community. While they are a staff of only two, they also have a team of volunteers that provide dispute resolution services for free or at low-cost to those who cannot afford court fees and other legal services.
CMS is a critical service entity that teaches people how to resolve their issues by communicating and staying solution-focused until a mutual agreement is achieved.
Mediation is a process in which two or more people involved in a dispute meet in a private, confidential setting and work out a solution to their problems with the help of a neutral mediator. A mediator is not a judge or an attorney. The mediator does not decide who is right or wrong. A mediator uses proven conflict resolution techniques to help both parties develop an agreement that will work for them. Neither party has to agree to any condition or set of terms they are not comfortable with. However, the final agreement is signed by both parties and is enforceable as a legal contract.
From landlord/tenant issues to neighbor to neighbor disputes, from child protection matters to adult guardianship concerns, CMS handles a broad array of confrontations to work out solutions.
CMS was founded in 1992 as a 501(c)(3) non-profit organization with the goal of offering low-cost or no-cost mediation services to local parties. Fees are based on the type of case being mediated, and persons below the income guidelines established by the organization never have to pay a fee. In fact, the team at CMS waives approximately 25-percent of all of its case fees due to those guidelines.
Today, CMS serves a five county region including Berrien, Cass, Van Buren, Branch, and St. Joseph Counties and their residents. Mediations are conducted by highly-skilled volunteers who have received at least 40 hours of mediation training and completed an internship under expert supervision. Every year, CMS conducts hundreds of mediations, saving significant time and money for not only local residents, but also the local court systems themselves.
Armed with a culture of being solution-oriented, communication-driven, and confidential, CMS is truly a hidden gem right in the middle of the region working hard every day to help disputing parties arrive at mutually agreed upon solutions.
The organization brings great value to the entire region by providing a low-cost solution for disputes involving anyone, regardless of their economic-status.
Gabriella argues, "They do not receive enough funding or recognition for the amazing, self-less work they do for our community."
CMS routinely provides their free or low cost services to those people who cannot afford going to court to have their issues resolved. All cases are also confidential and judgment is not forced on anyone, inasmuch as all parties must arrived at their own mutually agreed upon solution.
The dedicated and skilled volunteers do not receive payment for their work, only reimbursements for travel and other expenses, in order to provide mediation services at a low cost to the community.
CMS goes above and beyond to help the entire area. In fact, even when the coronavirus pandemic hit the region and the court systems all shut down, CMS was still working and developed innovative ways to help take on larger caseloads to assist with the overflow of casework from the courts.
CMS staff and volunteers work overtime to help the community and the state by delivering to people a voice in resolving their own issues with skilled mediation every day.