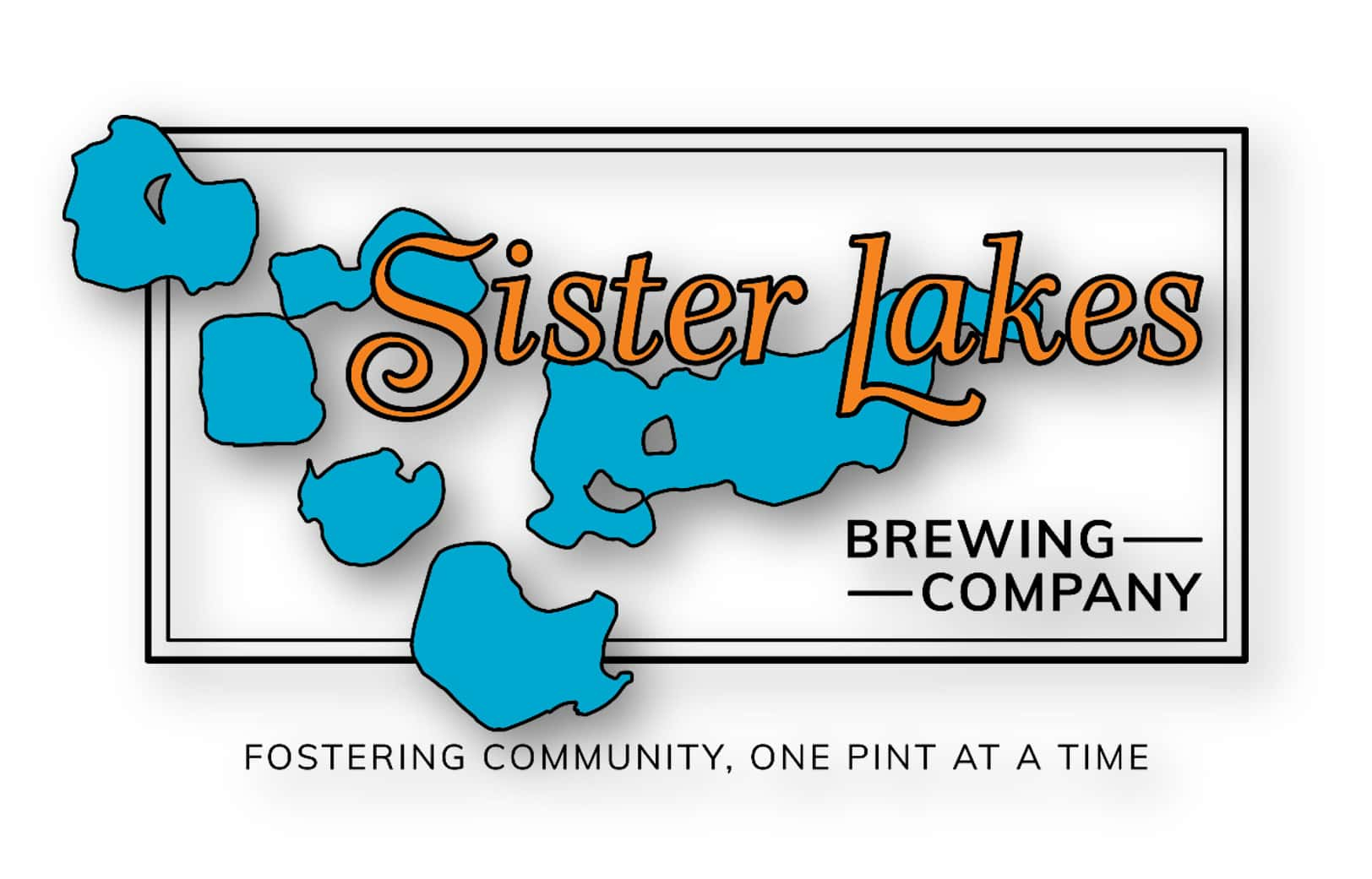 Writing the headline for the success story of Sister Lakes Brewing Company was one of the easiest tasks in the entire line up for the 2019 Class of the Moody on the Market Fifteen Under 15 best small business enterprises with 15 or fewer employees. After all, "Fostering Community, One Pint at a Time," is the company's motto. This will likely be the only chance they have to make the list, too, because after just three years in business they are already approaching the criteria limit with 14 people on staff.
Sister Lakes Brewing Company is a family owned and operated microbrewery, founded in 2016, in beautiful downtown Sister Lakes, Michigan. They are family friendly and strive continually to create an environment where everyone is welcome, offering live music, art classes and other community events along the way. It is owned by Jerry, Brian, Joe and David Morin.
The driving force behind the nomination of Sister Lakes Brewing stems from the simple fact that the team "Is committed to driving and supporting local Southwest Michigan business, with that stellar motto of "Fostering Community, One Pint at a Time." They don't just roll it off the tongue as something cool to say, the Morin family and team embody that motto by fostering and supporting the community every day.
The Morin family established their roots in the soils of Southwest Michigan back in the 1800's. While migrating west from New York, their ancestors discovered the rich soils of the region and settled here as fruit farmers. After the Great Depression, their great grandfather decided to head to Chicago in search of opportunity. Family members note, however, that, "Being the wise man that he was, he knew better than to leave this beautiful place behind."
Before moving, he bought a small cottage on Round Lake, just southwest of where the brewery stands today, and several generations later when the Morin's decided to create a brewery, opening in Sister Lakes was the easiest decision they made.
Brian and Dave Morin had been home-brewing since 2010. By 2013, they began to dream of owning a brewery, and in 2015, the brothers looped in their father Jerry  and brother Joe and set out to open Sister Lakes Brewing Company.
After a year of renovating the old hardware store in Sister Lakes, they were ready to open, and this past summer Sister Lakes Brewing Company just celebrated it's 3rd year in business. They'll be the first to define their product line as beer, food, merchandise and happiness.
The culture at Sister Lakes Brewing is passionate, welcoming, close knit, and innovative, and everyone that works for the Morins at Sister Lakes Brewing is treated like family. Likewise, every customer is welcomed no matter their background or personal choices in life.
Being one of many new craft breweries in an ever saturating market is a challenge in and of itself,  but don't forget, Sister Lakes is a summer resort town that goes nearly dormant in the winter months, leaving Sister Lakes Brewing challenged to continually find a way to provide exceptional food, beer and service in spite of wildly fluctuating revenue levels and customer flows based on the season at hand.
Additionally, in the beer distribution market, Sister Lakes Brewing is not only challenged by the plethora of local  craft beer available but also by the national brands that constantly work to dominate the beer distribution market.
Reality is that the work that Sister Lakes Brewing does to host fund raising events that help raise money for local businesses, organizations and charities has a nice residual effect for the brewery because they work diligently to create a public gathering space where people can come and express themselves through art, music and other ways, while enjoying a great beer and camaraderie second to none.
They share time, talent and treasure in a myriad of ways. Owner Dave Morin sits on the St. Joseph Today board of directors. Owner Brian Morin sits on the Sister Lakes Corridor Improvement Authority. Owner Joe Morin is a member of the Dowagiac Young Professionals, and everyone who works for Sister Lakes Brewing has a huge impact on the Sister Lakes community.
Since their founding, Sister Lakes Brewing Company has raised funds for various charities and organizations including the Sister Lakes Volunteer Fire Department, Dowagiac Public Schools, Feeding America and many more.
Their abilities in the brew house have earned Sister Lakes Brewing Company Silver and Bronze metals for their beers at the Denver International Beer Festival, and locally, the company was awarded the Partnership award by the Greater Dowagiac Chamber of Commerce.
Some companies never seem to figure out the winning equation of doing good things for the community in return for a loyal following. Sister Lakes Brewing Company has figured it out in near record time by Fostering Community, One Pint at a Time, to earn their way onto the Moody on the Market Fifteen Under 15 for 2019.