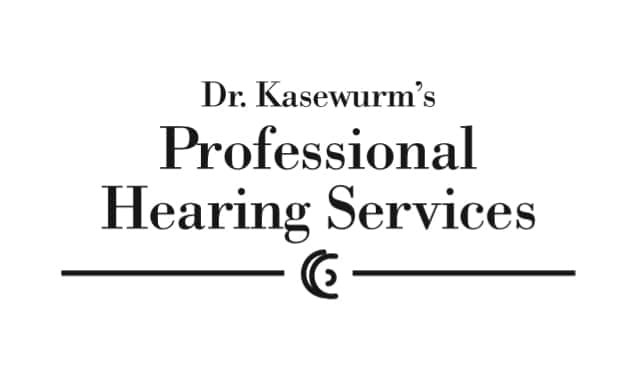 There's a stereotypical bias in everyday life that seems to insist that to have a global impact, your company has to be a global giant. Fortunately for Michigan's Great Southwest and the 2019 Class of the Moody on the Market Fifteen Under 15, we have living proof every single day that nothing could be further from the truth. That proof is readily evident in Dr. Gyl Kasewurm and the amazing team behind her at Dr. Kasewurm's Professional Hearing Services in the Edgewater District of St. Joseph.
Dr. Gyl has owned and operated Professional Hearing Services (PHS) in Saint Joseph for more than thirty six years, having founded the company in 1983. Her motto then and now continues to be "Work hard, offer the very best to patients, and do whatever it takes to help them hear better."
Professional Hearing Services have become a true benchmark for patient care and customer service to other practices around the world, and Dr. Gyl is called upon repeatedly to address major conventions, convocations, and other worldwide meetings to share her expertise with the trade.  She and her team bring to the market a world class facility with state of the art equipment and technology to best evaluate patients' hearing.  They love to give the gift of hearing and have participated in numerous missions around the world. In fact, in June of 2019, they hosted a local mission in partnership with the Starkey Foundation and the Upton Foundation and gave the gift of hearing to 120 people.  While the team at Professional Hearing Services has won the Herald Palladium's Readers' Choice award for 9 years running, individually, Dr. Kasewurm has won the Merlin Hanson Leadership Award from Cornerstone Alliance.
Dr. Kasewurm has also earned many other awards and honors in her lifetime, including a Distinguished Achievement Award from the American Academy of Audiology, but is most proud of the Leadership Award that was bestowed upon her by her local Chamber of Commerce. Additionally, she was recently honored by Western Michigan University as a Distinguished Alumnus, an honor awarded to only 99 of the more than 17,000 graduates of the College of Health and Human Services. The good doctor is a well-known author and sought after speaker who prides herself on her advice on taking a practice from Fine to Fabulous!
On a daily basis the team at Professional Hearing Services works with passion to deliver a better quality of life for patients through the gift of hearing. As one nominator said, "Simply put, this team cares. They care about each patient and genuinely want to help them. They care about each other and look for ways to make each day fun, and they care about the community in which they live and work, always supporting local causes and finding individual ways to give back."
Dr. Kasewurm's team has become Southwest Michigan's #1 choice for hearing healthcare, and with more than 70 years of experience in the house, her professionals are committed to providing the best in patient care, because,"We love what we do and work with passion, and spoil our patients by exceeding all expectations!"
Her team of a dozen practitioners provides hearing aids and accessories, audiology services, hearing loss prevention, and assistive devices for the hearing impaired.
It hasn't always been a cake walk for Dr. Gyl. In 2009, her team had just completed a building expansion and was faced with the challenges of the recession – as were other businesses across the country. However, unlike some who faded from the scene, they simply regrouped, bit the bullet, and made the necessary changes to find new ways to attract patients and offer additional services to not only survive, but thrive.
Asked about the culture prevalent at the office, Chief Operating Officer Julie Duensing says, "We focus on our patients and our team. We set high expectations for service and always over deliver.  We are always training our team and increasing our knowledge to best serve our patients, and while we work hard, we also like to have fun through team building exercises and events and always support one another. We know the importance of setting goals and always push to exceed them, yet we are a great big family, and nothing is more important than that!"
The team earns a host of benefits typically reserved for much larger companies including health insurance, vacation  and sick time, personal time, flexible work scheduling, profit sharing, bonus money and training.
Additionally, each team member is encouraged to provide "outrageous acts of kindness" to at least one patient each month by surprising someone with something totally unexpected, and they like to participate as a team in various local events to support causes that are making a difference.
When you add it all up, and realize the reach and impact that Dr. Gyl has on her entire industry, it's quite amazing that a team of a dozen hard working people is capable of making a huge difference in the quality of life in Michigan's Great Southwest worthy of being named to the 2019 Fifteen Under 15 best enterprises with 15 or fewer employees.