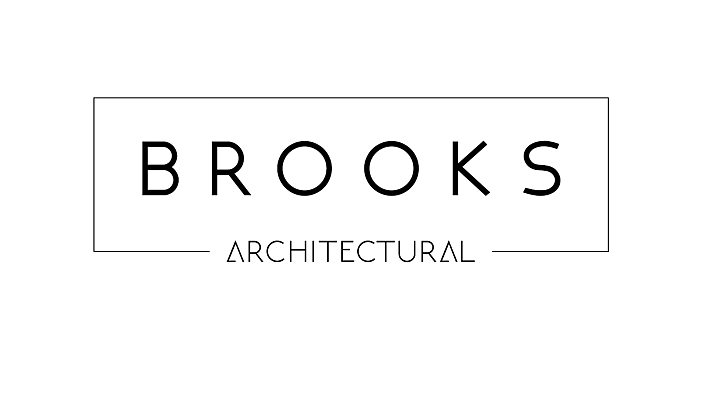 If you've enjoyed a brew or two at Watermark Brewing in downtown Stevensville or a little wine tasting at 12 Corners Winery in Benton Harbor, you've witnessed the skills and talents of the team at Brooks Architectural in Stevensville. Anchored at 5844 Red Arrow Highway in Stevensville, their handiwork is readily just down the road a bit at Accu Die & Mold as well. In fact, their work is on display from the Benton Harbor Arts District rehab project at Brammal Supply Company to the Tailwinds Condominium project on the Morrison Channel in St. Joe.
Pretty big-name projects for a small team of six who take a bow now as members of the 2019 Class of the Moody on the Market Fifteen Under 15…the top companies in the region with 15 or fewer employees.
The company was founded in 1983, providing Architectural Services to the community with a simple team of just six employees. It was started by Chris Brooks, but soon after opening, Ade Adewoye started working for him, and they have been working together ever since. The firm began in Benton Harbor and later relocated to Stevensville, and they have hired and mentored many young architects through the years.
Celeena Vaughn started working for Chris and Ade while she was still in school, but her admiration for the two has grown substantially over the years as she has watched how they conduct themselves and run their business. She says, "It's a very small firm, but operates more as a family than as a company."
Both of Celeena's bosses are very humble and she tells us they have been doing great work for over 30 years, performing all kinds of work providing the best services to their clients. Brooks Architectural has done work for cities, organizations, and much more, always trying to provide the best service for a fair price.
Celeena says, "I have learned so much from them about how a great company should be run. My coworkers and I routinely say how lucky we are to work for them. Not only do they go above and beyond for clients, they also show even more care to their employees. It's that relationship which has left me unable to ever find a comparable job, because it's not always about the work, but also the people."
Chris, Ade and their team go above and beyond for clients, providing them with years of experience that reflects in the services rendered, and all at a fair price.
Company culture is a key metric among the Fifteen Under 15, and at Brooks Architectural, the office culture is very relaxed. Everyone understands what needs to be done and they work together to achieve that goal. Staffers say, "Almost every day we have lunch together in the conference room, like a family dinner." That's a pretty amazing culture, and the company has invested in their employees. That investment can be seen in the manner in which hthe company functions. There is high respect by and from everyone on the team.
While committed to design solutions at a very high standard, the Brooks teamwork continues to reflect superior technical analysis and uncompromising sensitivity to the clients programs and desires with the goal of exceeding their expectation.
It's never easy for any small enterprise, and the first challenge faced Chris Brooks as he learned how to run and operate a successful business from a very young age. As you might expect, another challenge for all architecture firms was the recession, but Brooks was still profitable during that time, because, not only have they been great architects, they are also wise business owners.
The company provides Health Insurance, Vacation Time, Sick Time, Personal Time, Flexible Work Scheduling, Bonus Money and Training to employees, and makes a difference in the community in a variety of ways. They often do the type of work that helps to shape communities. Chris was the Chairman of the Downtown Development Authority in Benton Harbor when the company was located in that city. He also serves on local boards for his individual neighborhood, and Ade has volunteered time with his church throughout the years.
Brooks Architectural also teaches employees to provide services for the community as needed, by allowing employees to volunteer freely of their time.
Celeena Vaughn admits, "My bosses never receive the true credit they deserve. They have taught me so much and take the time to mentor both me and my coworker. I could never imagine working anywhere else, for anyone else.
Brooks Architectural is a member of the Society of the American Institute of Architects Southwest Michigan Chapter, the American Institute of Architects, the National Chapter of the American Institute of Architects, and the National Council of Architectural Registration Boards.
While the staff is small, the breadth and depth of their work is vast and diverse, with residential projects including a variety of homes, multi-family housing, assisted and independent living facilities and beyond. Their commercial portfolio includes hotels and condos, wineries and breweries, credit unions and banks, medical and dental facilities, libraries, churches, production facilities and a variety of restaurants.
Sometimes, it's best to let the client tell the story, as in the case of Ken Ankli who used the Brooks team for his Benton Harbor Arts District project, saying, "It's hard for me to articulate just how proud we are of the rehabilitation of our building in the Benton Harbor Arts District. Your guidance and willingness to tackle a challenging project has allowed us to realize our dream of adding to the vitality of the neighborhood and unlocking true value in our historic (but neglected) building. We have achieved our original goal of creating a unique facility without compromising the underlying identity of the original building. We are very proud of the result!"
That, my friends, sums up the arrival of Brooks Architectural as a member of the Moody on the Market Fifteen Under 15 for 2019.