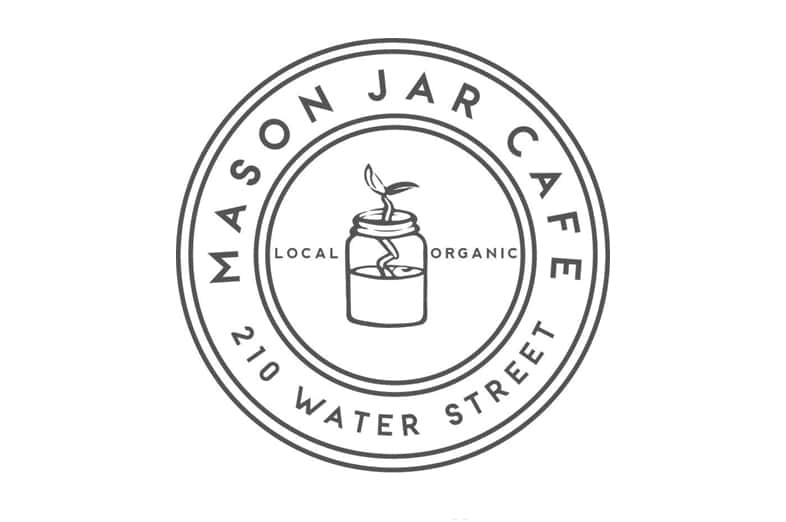 If there was any small business in the region nominated for the Moody on the Market Fifteen Under 15 Best Small Business enterprises that could be classified as a virtual slam dunk for committee members contemplating the vote, it was The Mason Jar Cafe in the Benton Harbor Arts District.
Ever since owners Jayme Cousins and Abel Abarca Martinez first fired up the grill at their amazing farm-to-table, scratch-made diner on May 6, 2013, the wait list has been an everyday occurrence fostered by the rave reviews that continue more than five years later.
The Mason Jar Cafe has been an amazing local partner to the Benton Harbor community over those past 5 years. Jayme and Abel have created a warm, enriching team culture with a small cast of 10 associates every member of which is 100-percent customer-focused. Their passion to bring the freshest ingredients, recipes and menus to this region has truly cemented The Mason Jar as a destination in the community. Jayme and Abel work hard to partner with the local community to make this area into the best place to live, grow and play that it can be.
Ensconced at 210 Water Street in the notable Benton Harbor Arts District, The Mason Jar Cafe is a "farm fresh" destination breakfast/lunch restaurant, delivering their inventive recipes in the heart of the community, and delivering "homey" atmosphere to compliment their menus and premium coffees.
The Mason Jar owners decided to open the restaurant for several reasons.  First of all, both Jayme and Abel had been in the business for about 15 years at the time and they really felt like it was the next logical step in their professional lives. They arrived at the concept because of Jayme's own personal health journey and the need for a place that could help in any individual's personal health journey.
Jayme will tell you that their culture is centered on the best quality ingredients and the absolute best customer service. She says, "We want people to feel like they are at home in their own kitchen. I always feel like the kitchen is where families gather and make memories, that's what we have tried to create here."
When you ask about The Mason Jar Cafe's core values, here's what you find:
We only serve food that we would eat ourselves…
We never compromise our product…
We strive to create a working environment that feels more like a family and less like just a place of work…
We feel that it's important to be working side by side with our crew….
Earlier this year, Jayme and Abel's restaurant won the Cornerstone Alliance Small Business Enterprise Award, and more recently they were just awarded a grant from the Good Food Fund for expansion planning at their diner.
Like most other businesses in this modern world, the biggest challenge the Mason Jar Cafe team has faced is finding people to work…especially in the kitchen, because it's a small space and it's very busy, which sometimes proves to be intimidating to new hires.
Jayme and Abel have worked to be as involved with the community as possible while still maintaining a vibrant business model.  Their business has become a virtual anchor to the Arts District and has hopefully helped to bring more people to the community of Benton Harbor. They also try to donate to local causes to the best of their ability.
They also encourage staff members to get to know the people they take care of every day and to treat everyone as if they are family when they walk in the door. Jayme says, "This community has helped build us and the least we can do is provide them with great food and an even better dinning experience." So far, they're hitting it out of the park every single day, making them a shoe-in for the Fifteen Under 15's inaugural line up.
If you'd like to learn more you can reach the diner at 269-757-7333, but keep in mind, it's a very busy place and you might be on hold for longer than you are prepared for.