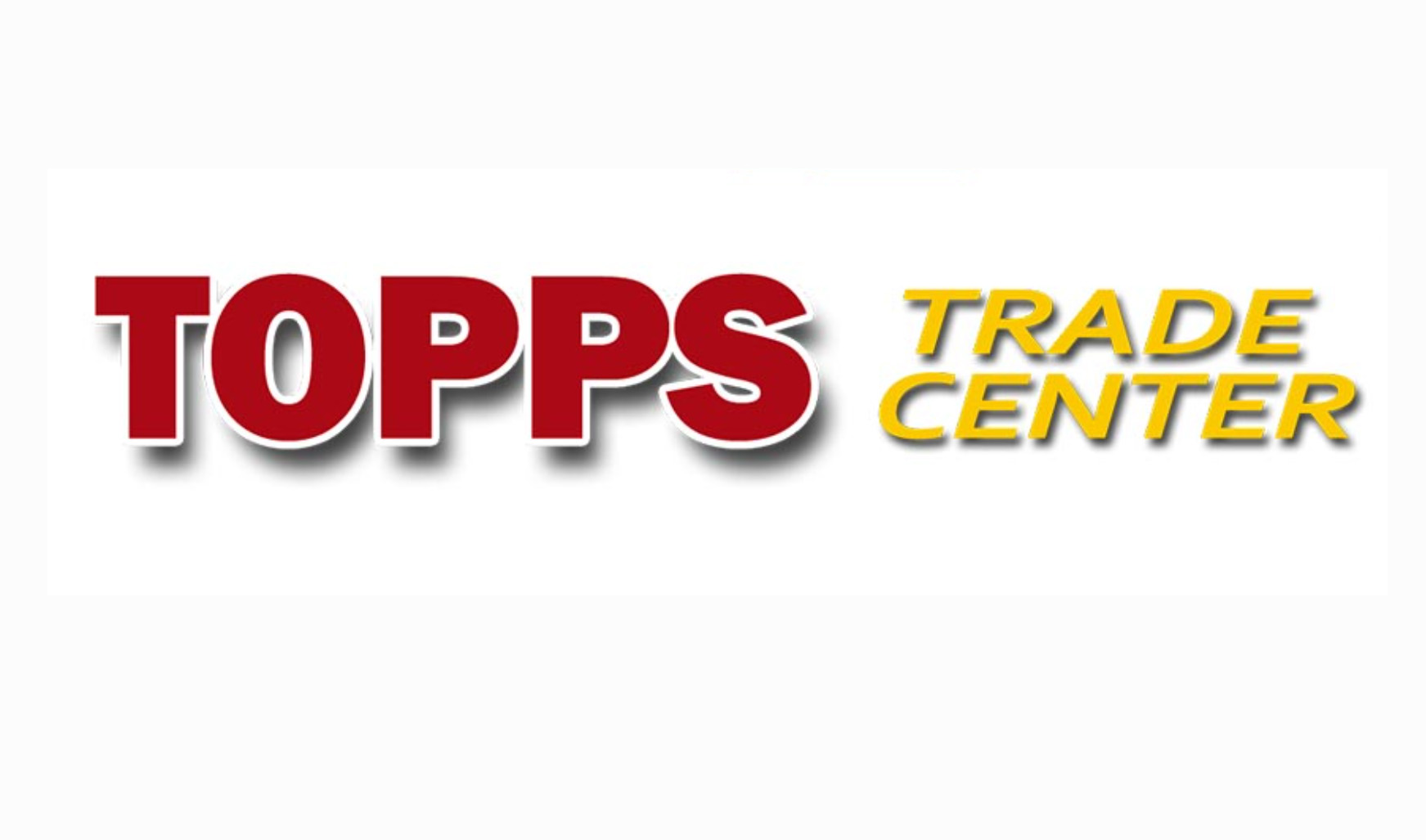 Gamers are a special brand of people. A veritable community of like-minded, fun-loving, intensely dedicated to their craft people. Which is why when a place like Topps Trade Center is at hand to keep the spirit alive, they become a virtual Godsend to the gaming community.
It's not uncommon at all to hear the comment, "I have shopped at Topps Trade Center since I was a small child, and they have always been a very kind and a very fun place."
Essentially the word on the street is, "If you're having a bad day, Topps can turn it around and make it great." For the past 37 years Topps Trade Center, now located at 1609 Mall Drive in Benton Harbor has become a staple for the gaming community of Michigan's Great Southwest.
Owner and Operator Robbie Saroni keeps the locally owned and controlled Topps Trading Center fully grounded with the gaming community, keeping the center both people-oriented and community-centered, and making people happy since 1983.
Gaming customers of Topps Trade Center will be the first to tell you that Robbie and his team of five employees provide customer service and value well beyond what the national chains and big box stores could only hope to provide, and are always very personable and kind to their clientele.
One customer says that he loves that the Topps team is actually "Having fun themselves, while being the best in the market every day, with respect, humility, kindness and generosity." Those factors weighed heavily in their selection to the Moody on the Market Fifteen Under 15 Class of 2020.
Topps Trade Center has literally grown the business over the past nearly four decades from a closet space to a dual-sectioned large presence on Mall Drive, bringing not only regular video games and a video game exchange to the market, but also board gaming, card gaming and helping increase the socialization of the gaming community.
Surprisingly, Topps faces a national electronics chain, a national gaming chain, and retailers that also carry similar products just down the road, with far less personal attention and care and oftentimes higher pricing. Even during the coronavirus pandemic, Topps Trade Center has managed to hold its own, hanging in there, largely due to the mutual love between customers and the shop itself.
Employees of the small enterprise earn vacation, sick and personal time, have flexible work scheduling, and can earn bonus money along with ongoing training in the house.
Over the course of the years, Topps has brought the community together through gaming nights, free trial session on board games, and just being a great social platform for the like-minded people that comprise the gaming community.
One happy customer puts it well, saying, "The guys at Topps are our smart gaming friends. They are not there to just sell things, but rather to be honest, transparent, and very helpful."
As the area's largest video game exchange, Topps Trade Center carries a huge selection of the classic through current video games and systems.
They carry the newest release games and go all the way back to the original 8-bit Nintendo. For those who prefer the exchange aspect of Topps, the team also offers the best cash or trade value for old and new games or systems.
For those simply looking for a place to game, not only does Topps stock a huge selection of TCG's including Magic: the Gathering, Yu-Gi-Oh!, Pokemon, and Kaijudo, they have also run weekly events and tournaments for years. If board games and deck building card games are more your style they have you covered on that front as well.
Topps carries used games for nearly every system in existence, and they are the area's largest carrier of used and retro games, so they've got something for virtually everyone. Best of all, they carry the hottest titles for the latest systems. They get all of the new releases as they roll out, and have a huge selection of quality used games for the PS4, XBOX ONE, Wii U, PS3, XBOX 360, as well as Nintendo and Sony handhelds.
They also continue to stock hundreds of titles for the Wii, PS2, XBOX, and GameCube.
For those in need of controllers, cables, memory devices, or any other accessory, Topps has them all.
If retro gaming is more your style then Topps will be like heaven on earth, as for more than three decades they've been the only local game store specializing in cartridge-based retro video games, carrying a huge selection of hard to find and not so hard to find games, controllers, cables and accessories for the Nintendo, Super Nintendo, Sega Genesis, Nintendo 64 and Playstation One.
Robbie's team says, "If you need it we probably have it, so come in and get your game on."
The nominator for Topps Trade Center's run at the Fifteen Under 15 put it succinctly: "Topps should win this award for the wonderful impact they have on our youth and adult communities. They bring people together in a time when so many are apart." How very true.
So, make plans now to "Stop in some time, and get your game on!"
You can learn more online at this link: www.toppstradecenter.com/
You can also call them at 269-925-3010, or email the team at toppstrade@sbcglobal.net