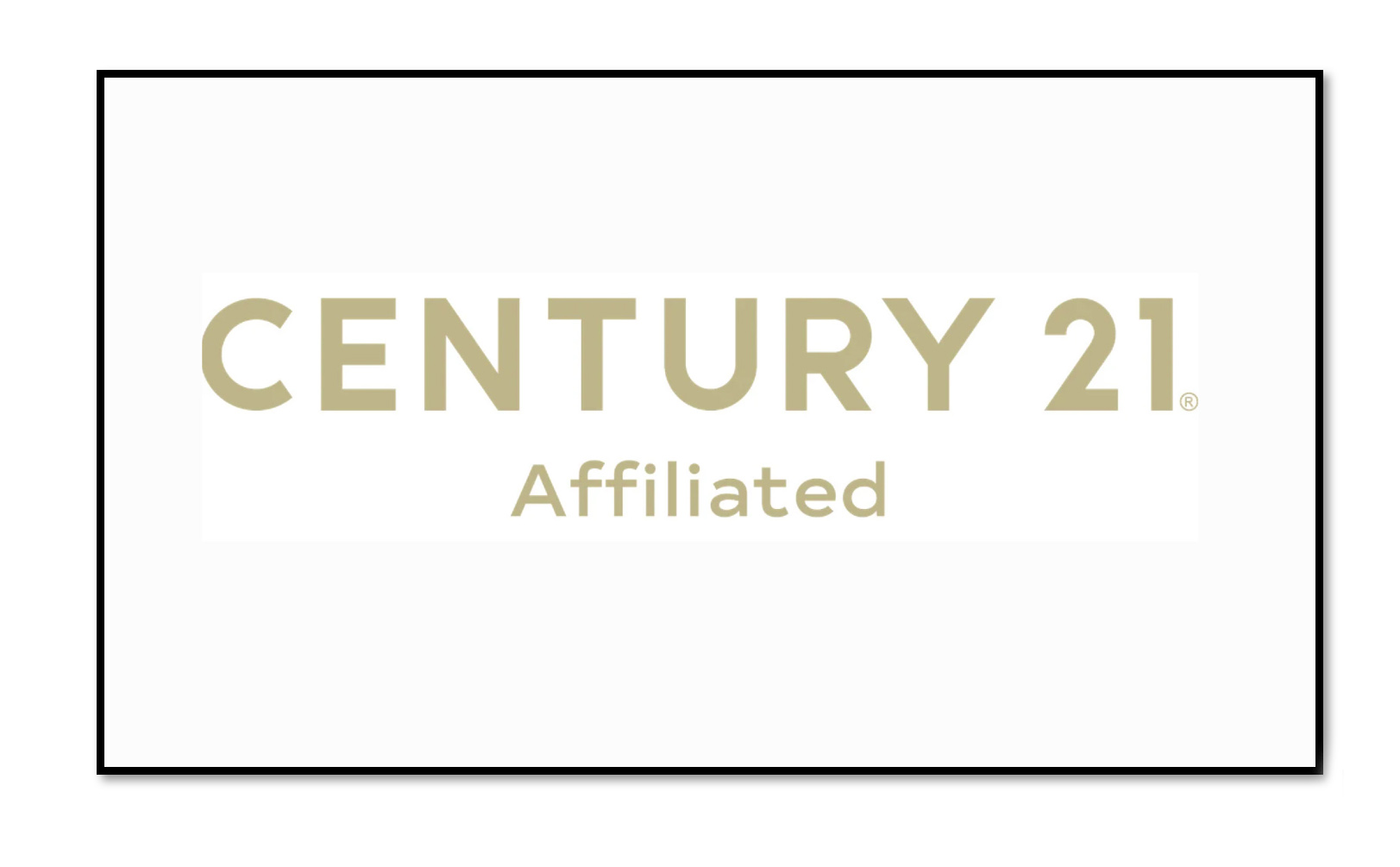 The award winners of the world, more often than not, set the pace through their attitude. Not surprisingly, the attitude at Century 21 Affiliated – St. Joseph is striking. Their Mission? "To always give 121%, to Defy Mediocrity & Deliver Extraordinary Experiences." Just another day in the office, right? The team recognizes that a good experience is what people are looking for now, and their main goal is to deliver elevated service by offering continuous quality service to not only clients, but everyone they encounter.
The "they" of Century 21 Affiliated – St. Joseph includes owner Jasen Schrock, Managing Broker Josh Frazee, Office Administrator, Katie Schmidt and Hannah Chiammetti , Regional Administrator. The office has recently grown to 16 Real Estate Agents, however they are all Independent Contractors based at the C21 Affiliated office, and are not actual employees of the company.
Headquartered at 1600 Niles Avenue in St Joseph, Century 21 Affiliated – St. Joseph hosts a "hustle and happiness" that is undeniable. The office staff works extremely hard to ensure that the agents are happy, and productive. In fact, the office is the home of the Frazee Team who at the time of nomination process was the #1 Team in closed transactions in Southwest Michigan, as measured by the Southwestern Michigan Association of Realtors. The nominator says, "The team mentality is the most important thing and everyone works hard to be helpful, kind & accommodating to anyone they encounter," adding, "Culture is extremely important to the team with a 'work hard, play hard' mentality." One employee was quoted as saying, "We drink a lot, swear a little and sell a whole lot of houses in the mean time!" Then they added, "We're so AWESOME that people come to us for a job before we even advertise about it."
The Century 21 Affiliated office opened in January of 2019, and, although unexplained, the story goes that "It all started with a blue Volkswagen!"
Century 21 Affiliated itself has been around since 1978, and has grown significantly over the years.  In 2014, the office partnered with Jasen Schrock who had opened offices all over Michigan, and the St Joseph office opened in January of 2019.  Schrock hired Josh Frazee in September to lead the St. Joe office to success.
Staff members say that the Century 21 Affiliated office in St. Joe is a "family in itself," where they promote a work/life balance in order to allow everyone time with their own families. You can often find their agents showing properties for each other, or helping out with negotiation tactics. The goal is for everyone to be successful and to live a life that they enjoy. Employees say, "Having time to spend doing the things you love doing is what creates a happy life! All the money in the world is not as important as your personal happiness. By putting family first, you can often stop in our office and see a kid or two running around, helping their mom or dad. Time is something you never get back and the benefit of being able to set your own schedule at Century 21 is a huge benefit to our employees. As long as your work is getting done, you're free to spend your time as you wish!"
You don't win awards though, unless you also focus on being productive, and at Century 21, they all bring something special to the table and share ideas, procedures, and knowledge regularly. They strive every day to deliver unsurpassed market intelligence & insights, and are passionate about what they do, consistently using strengths to help clients successfully buy & sell real estate.
Staffers admit, "We laugh together, cry together & celebrate together! At the end of the day, we want the best for one another and support each other in the not so great times. That's what a family does, and that's what we are here."
The Core Values at Century 21 Affiliated – St. Joseph include building trust & being the trusted advisor by always speaking the truth, no matter how good or bad the news may be. They focus on communication by being clear, concise and effective communicators with one another and their clients. They are knowledgeable and stay abreast of changes in the market, keep up to date on technology, and practice negotiation tactics daily. Perhaps the most important thing is having great listening skills in order to understand and respond effectively. Their focus is to change the real estate process from transactional to experiential in order to differentiate from the competition and win more business in the future.
Century 21 Affiliated recently went from having only 5 agents, to having 16 basically overnight. In September, Josh, the Managing Broker won the Century 21 Race to 121 Leader in Category C, (meaning he was the #1 recruiter) in just one month on the job. In 2019, Century 21 was named the #1 Leader in Brand Awareness level among consumers in the Real Estate Industry for the 21st year in a row. Century 21 was also recognized as the #1 Most Respected Agency & the #1 Most Recognized in the industry in 2019 as well.
Managing Broker Josh Frazee was recently named to the Moody on the Market 40 Under 40 Class of 2020 as well.
When it comes to making a difference, the team at Century 21 Affiliated – St. Joseph says, "No matter what the challenge is, there is always a way to overcome it. We are just getting started in St. Joe and we look forward to the challenges that creates. By simply having a positive attitude and creating that vibe around you, you can make a huge difference when challenges arise."
On the local front agents in the St. Joe office are very supportive of things going on in the local community. The Frazee Team supported this fall's "Real Men Wear Pink" through Mid-West Family, by wearing pink on Fridays in October in order to help raise awareness for breast cancer. In addition, they regularly support local football, baseball & softball teams, high school yearbooks, and more.
One of the biggest charities they support is The REAL Help Foundation, an organization run by Realtors, and Frazee is the Vice President of that Foundation. In bad times & times of crisis, The REAL Help Foundation provides immediate help to families in need in Southwest Michigan. They seek donations and host fundraising events throughout the year in order to raise money to help others.
Additionally, most of their agents have selected different charities that they choose to be a part of and donate to. By way of example, they are very supportive of local charities that benefit cancer patients, and often donate snacks & blankets to the local cancer treatment center because their office has personal experience with that.  One team in the office encourages agents to find something they enjoy doing and volunteer in some way to support it. Everyone in the office is encouraged to support the community in one way or another.
You can learn more about them at this link:
https://www.century21.com/real-estate-office/profile/century-21-affiliated-40000785
You can also reach them by phone at 269-588-5055.