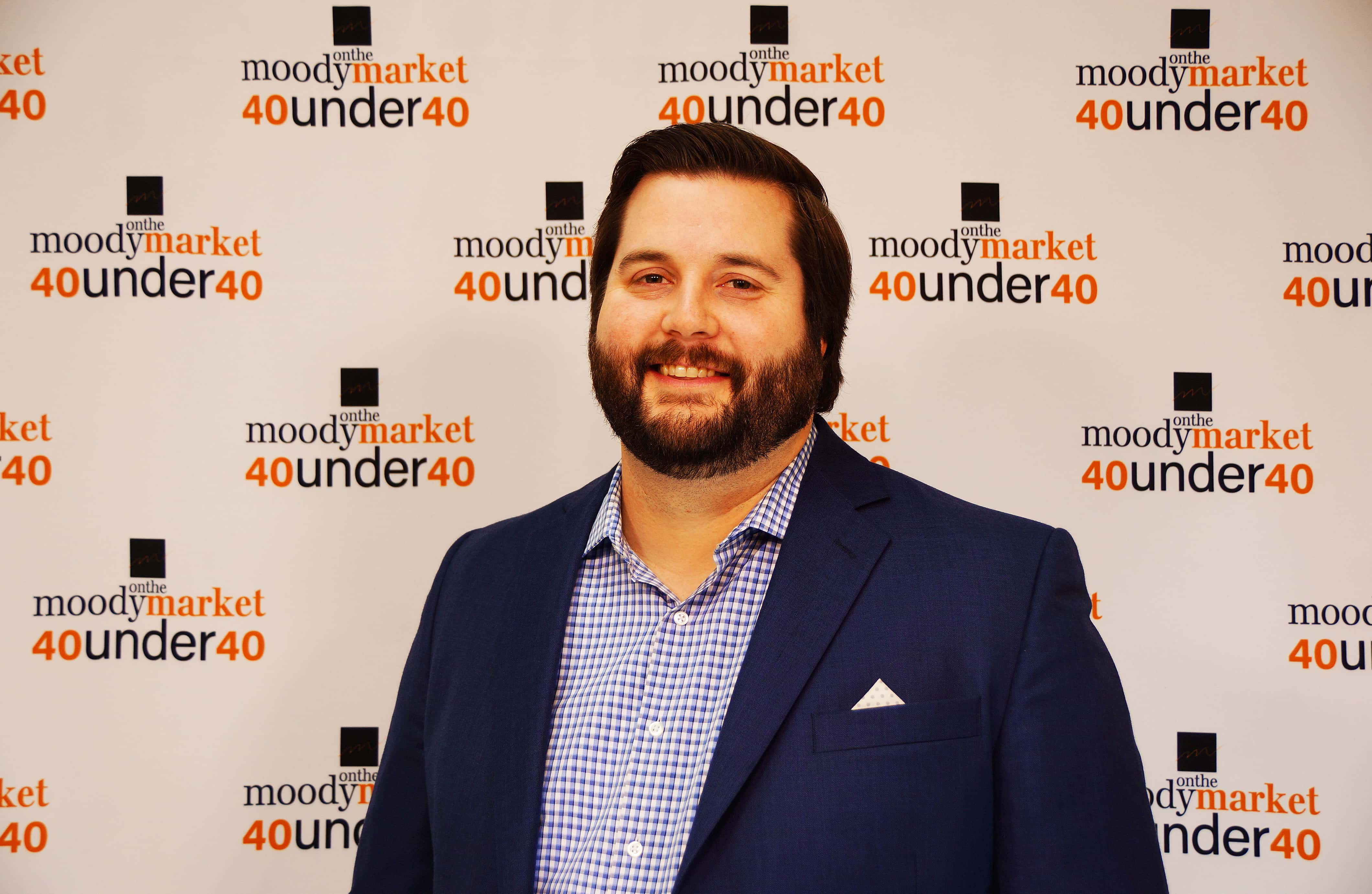 Name
Josh Cosner
Company/Organization
Kinexus
What Does Your Company/Organization Do?
Kinexus is a non-profit organization headquartered in Benton Harbor that attracts resources and services to Southwest Michigan in order to provide sustainable and systemic solutions for the most pressing employer challenges.
Age
32
Accomplishments
Hold numerous technical certifications including a Lean/Six Sigma Black Belt, Business Solutions Professional, Lean Office, and various other IT-specific certifications. Alumni of the MGSSLC's Leadership Accelerator. Serve as the current Board Chair for Emergency Shelter Services, am a committee member for the United Way's Health Investment Team, and was recently appointed to Lakeland's Community Benefits Committee. A key influencer and driver in operational integration, organizational culture, and business strategy, resulting in Kinexus' recognition by The NonProfit Times via Best NonProfits to Work, Crain's Cool Places to Work, and MiBiz's Best-Managed Nonprofits.
What else do you hope to accomplish by the age of 40?
I love to learn, which fortunately has put me in various, seemingly disconnected experiences and roles during my career. This has resulted in becoming a jack of all trades, master of some, which I enjoy. My goal is to continue this trend, gaining additional skills and experiences, and to branch out further in entrepreneurial ventures.
Education
BBA from Ohio University, Executive Education Certificate in Nonprofit Management from the Harvard Business School, and Global Competitiveness Program Certificate from the Burgundy School of Business (Dijon, France).
Residence
My wife Tiffany and I live in north Benton Harbor/Riverside with our golden retriever Molly.
Where were you born?
Springfield, OH
What was your first job?
Baling/stacking hay and straw for $5 an hour for local farmers.
Best advice you ever got?
Veiled as an idle threat (joke), it came from my dad some 15 years ago after a football scrimmage. I was hitching a ride home with a friend who had a reputation for driving a bit reckless. Before we pulled away, my dad stuck his head in the car and said "don't be a [jerk]", as in 'don't kill my son with your terrible driving'. At the time, it was a running joke among our football team. But as time went on, it began to shape my perspective on relationships, attitude, and respect towards others. Generally, my default mode is to be kind and thoughtful, because no one wants to be around a jerk. So don't be one. "Don't be a [jerk]."
Who inspires you most?
An old friend who passed in high school. Brandon, who was born with a variant of spina bifida, was one of a kind. Although it was reciprocal, in many ways, Brandon somewhat lived vicariously through me and our other friends. In each endeavor, usually regarding athletics, he would brag (and unabashedly talk smack) on behalf of/for me. A bit of a hype man. This motivated me to ensure that I not only lived up to the hype, but also to make him proud of me. Even to this day, at times of self doubt and frustration, I think to myself, "Would this make Brandon proud of me?", which helps to motivate and inspire me to go forward. I'd like to think the answer to that question is 'Yes'.
That one thing about you we'd be most surprised to learn.
For those that know me well, I have a reputation for being a beer enthusiast (among other libations). To date (what I've kept track of at least), I've tried over 3,000 unique beers and visited over 140 different breweries, with 75 of those breweries being in Michigan.
What do you love to do in your downtime?
Anything to do with good food and drink. I'm a foodie with both food and beverage, so going to new breweries, crafting new cocktails, or cooking classics and creative items alike is what you'll find me doing more often than not.
What book are you reading now?
A cookbook of sorts called 'Salt, Fat, Acid, Heat' by Samin Nosrat. Also, 'A Whole New Mind' by Daniel Pink.
Volunteer activity you love the most.
I'm a hands-on type of guy, so anything to do with using both my hands and head. I'm not afraid to get my hands dirty with volunteering at events like the United Way Days of Action.
What motivates you to give back to your community?
Borrowing a line from 'The Great Gatsby', "… just remember that all the people in this world haven't had the advantages that you've had." Although I grew up far from affluent, I never once went without what I needed. Be it new school clothes, uniforms for sports, or the occasional $10 for chicken wings with my friends. With that humbleness and appreciation, I feel an innate sense of duty to contribute my talents in some way to help others have that same feeling. Because why not?
What Superpower would you most love to have?
Teleportation. Time is the most limited resource we have, and this would make it possible to experience much more in life. Bonus: not dealing with traffic or airplane seats.
What does this honor most mean to you?
On the surface, it's (obviously) an honor to be selected and associated with such talented professionals. On a deeper level, I suppose it's affirmation that I'm on the right track. It's difficult for me to overcome the 'imposter syndrome', and truly reflect on the things I, with the help of those around me, have accomplished.