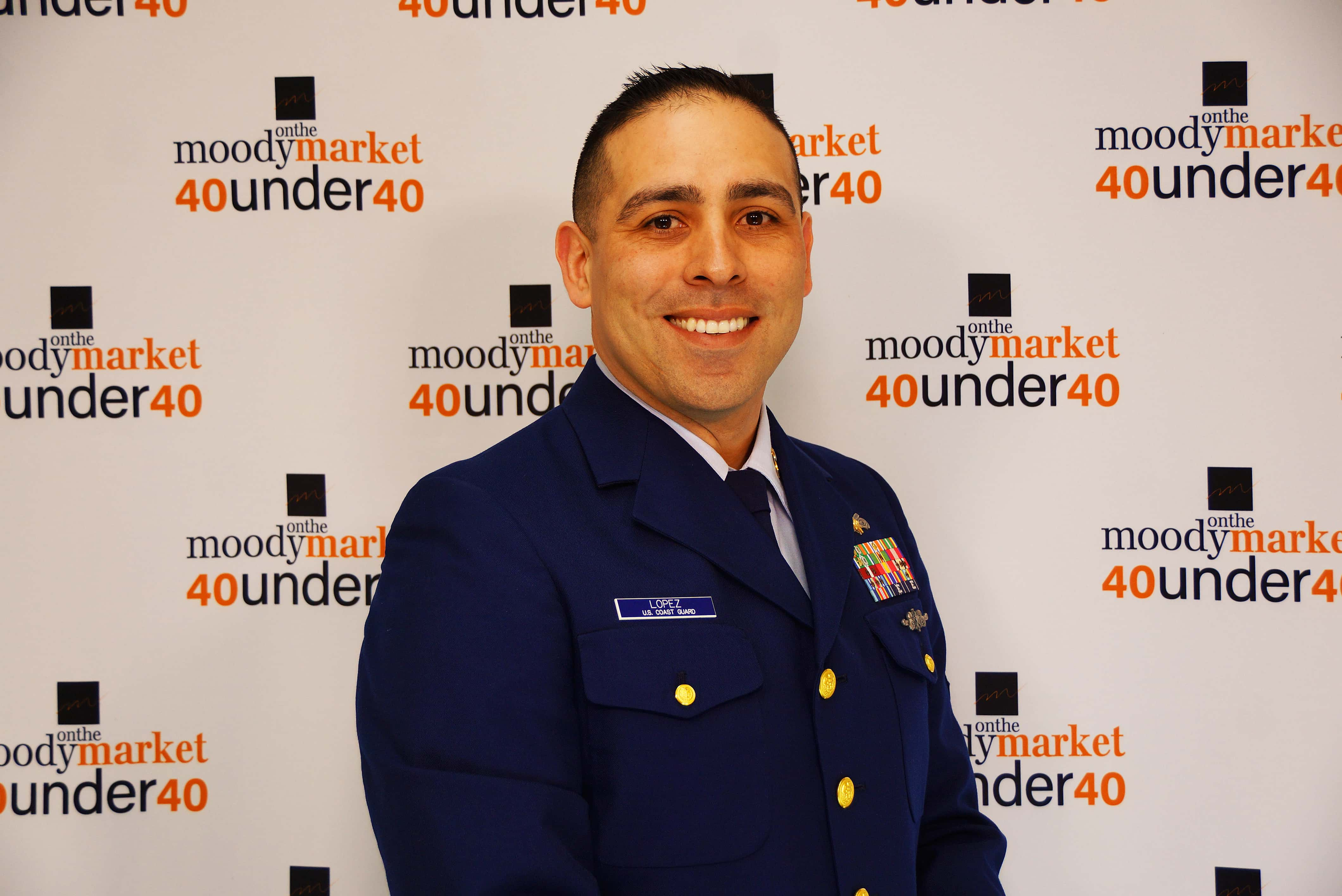 Name
Lazaro Lopez
Company/Organization
U.S. Coast Guard Station St. Joseph
What Does Your Company/Organization Do?
Coast Guard Station St. Joseph is a multi-mission station that performs Search and Rescue, Maritime law Enforcement, Homeland Security, and Ice Rescue. Station St. Joseph's area of responsibility covers the southwest shore of Michigan, from Douglas to the north, to Harbert to the south, covering approximately 45 miles of shoreline and extending approximately 35 miles offshore.
Age
32
Accomplishments
Coast Guard Multi-mission Officer in Charge Certifications, with the ability to command Coast Guard Stations and Ships. Coast Guard District Nine Crisis Incident & Stress Management Team member, Executive Petty Officer of Station St. Joseph Coast Guard, Federal Boarding Officer and Senior Law Enforcement training officer. Station St. Joseph training board chairman for all certifications issued to Coast Guard personnel, 100 Ton Merchant Marine Captain License, with towing endorsement, Deck Watch Officer for U.S. Coast Guard 110-foot Island Class Patrol and 87-foot Marine Protector Class Boat, Coast Guard small boat coxswain on 6 platforms; 47-foot (MLB) motor life boat, 45-foot (RBM) response boat medium, 25-foot (RBS) response boat small, 29-foot (RBS), and two cutter boat mediums (CBM). Issued Coast Guard Permanent Cutterman Pin for five years of documented sea service duty.
What else do you hope to accomplish by the age of 40?
I aspire to continue my career in the Coast Guard and be a part of Leadership for future generations.
Education
Associates Degree from Vincennes University, IN and currently pursuing a Bachelors in Business from Excelsior College, Albany, NY.
Residence
Shoreham Village
Where were you born?
Corpus Christi, TX
What was your first job?
Sales Associate at Great American Cookie
Best advice you ever got?
"Quit, you always run away from your problems." – The Principal of my High School. To this day I still draw from the best worst advice I've ever received as motivation to tackle any and every challenge faced.
Who inspires you most?
My 6 year old son, Cruz. His positive outlook, endless pursuit of knowledge, and his incredible intelligence in such a small and young person amazes me to no end.
That one thing about you we'd be most surprised to learn.
At 32 years old, I, on occasion during church youth rallies, have been known to get the party started with my 90's break-dancing moves.
What do you love to do in your downtime?
Kiteboarding off Tiscornia Beach. There is nothing better than the sound of water splashing underneath you and the Lake Michigan wind hitting your face.
What book are you reading now?
Character in Action – Donald T. Phillips
Volunteer activity you love the most.
Once a month I have the opportunity to help mentor middle school and high school students ministry at Road to Life Church called Renegaid. At our March rally, we counted over 350 Berrien County students in attendance!
What motivates you to give back to your community?
I want to make a direct positive impact on the people and community around me; I believe that if we're going to change our community environment, it needs to start with each person. I hope that this mindset becomes contagious and creates permanent change in our social environment and culture.
What Superpower would you most love to have?
Well, my son believes his Dad has super strength, so I'll go with Hulk Strength.
What does this honor most mean to you?
I am completely humbled to receive any recognition; those closest to me know I most enjoy honoring/ praising members of my station for their continued hard work to the Coast Guard and community. But never did I think what I was doing warranted recognition. I hope this helps motivate members of my unit to strive for excellence and pursue opportunities to serve our community off duty.