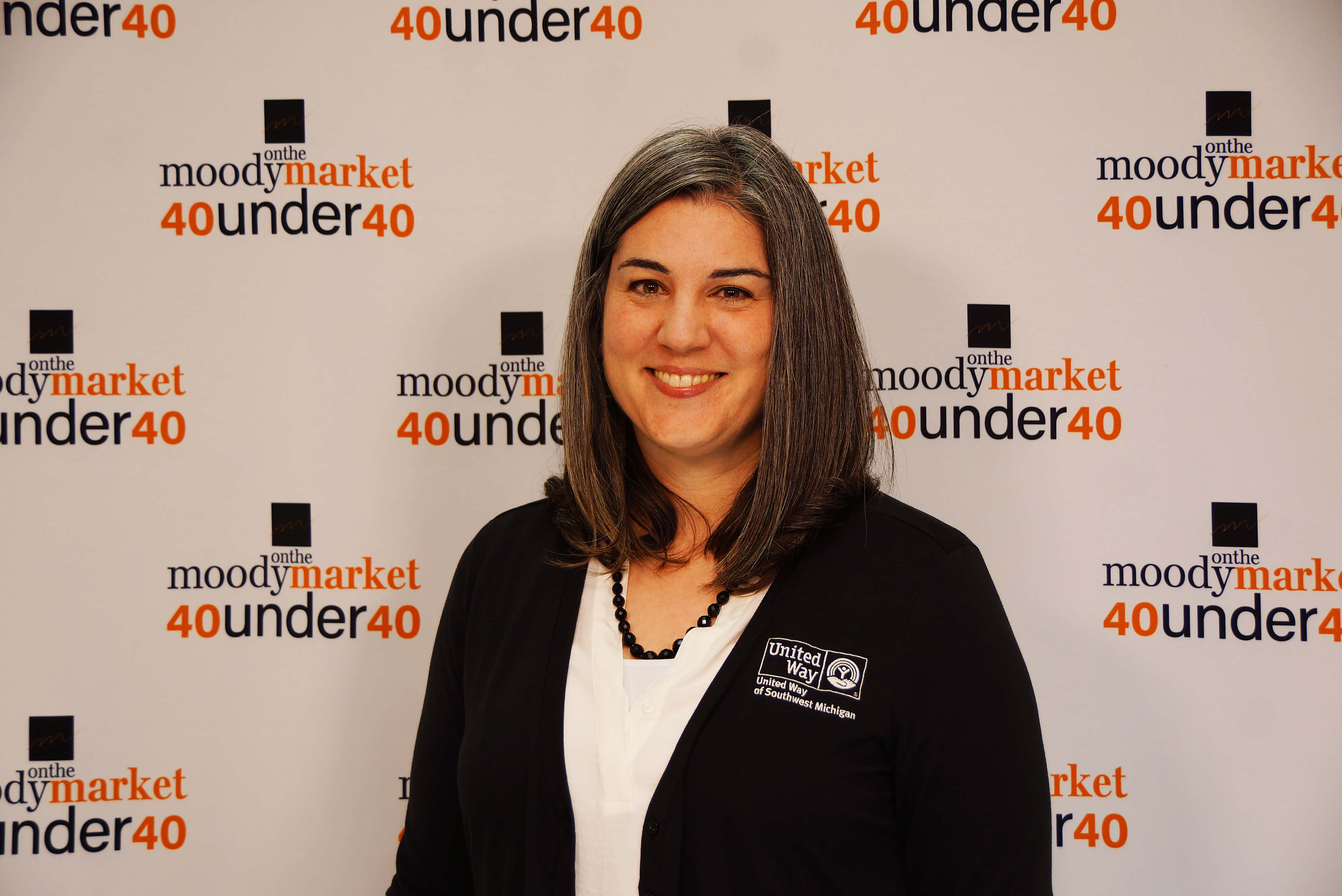 Name
Rachel Wade
Company/Organization
United Way of Southwest Michigan
What Does Your Company/Organization Do?
Our mission is to improve lives by mobilizing the caring power of communities to advance the common good.
Age
38
Accomplishments
I was chosen to participate in the 2018 Advanced Leadership Program through United Way Worldwide. This program is focused on strengthening the leadership pipeline of the United Way network by developing senior level professionals to prepare for CEO and C-suite role. I've presented at state, regional, national, and international conferences on subjects such as strategic planning and organizational alignment.
What else do you hope to accomplish by the age of 40?
At the age of 40 I will have two boys in Middle School, so what I hope to accomplish is for them to be happy and successful, and for me to still be sane.
Education
BA, Public Relations Major and Journalism Minor, Western Michigan University 2001,  MSA, Administration Central Michigan University 2014
Residence
Stevensville, MI
Where were you born?
Lansing, Michigan
What was your first job?
Marketing Specialist at Chemical Bank Shoreline St. Joseph, Michigan 2001 to 2003
Best advice you ever got?
1 – Always carry an umbrella in your purse 2 – Surround yourself with people who are smarter than you
Who inspires you most?
My Uncle Ken
That one thing about you we'd be most surprised to learn.
I've seen Barry Manilow in concert 8 times
What do you love to do in your downtime?
Read, clean, and watch superhero movies
What book are you reading now?
The Power of Habit by Charles Duhigg
Volunteer activity you love the most.
Service projects, like mission trips through my church or Day of Action for Seniors through United Way. Most of my day job work is very theoretical and involves a lot of thinking. So when I volunteer, I like physical, hard labor kind of work.
What motivates you to give back to your community?
My mom is a nurse, my dad is a pastor, and my sister is a teacher. Growing up in that kind of family means that I was raised to believe that I should use my life to help others. I am who I am because of what other people poured into me. Now it's my job to pay that forward.
What Superpower would you most love to have?
The ability to teleport, because I love to travel but I hate to fly.
What does this honor most mean to you?
It's an honor to be put into the same category as the others who were chosen. Their level of talent, drive, and accomplishment is beyond impressive. To be seen as their peer is a tremendous honor.