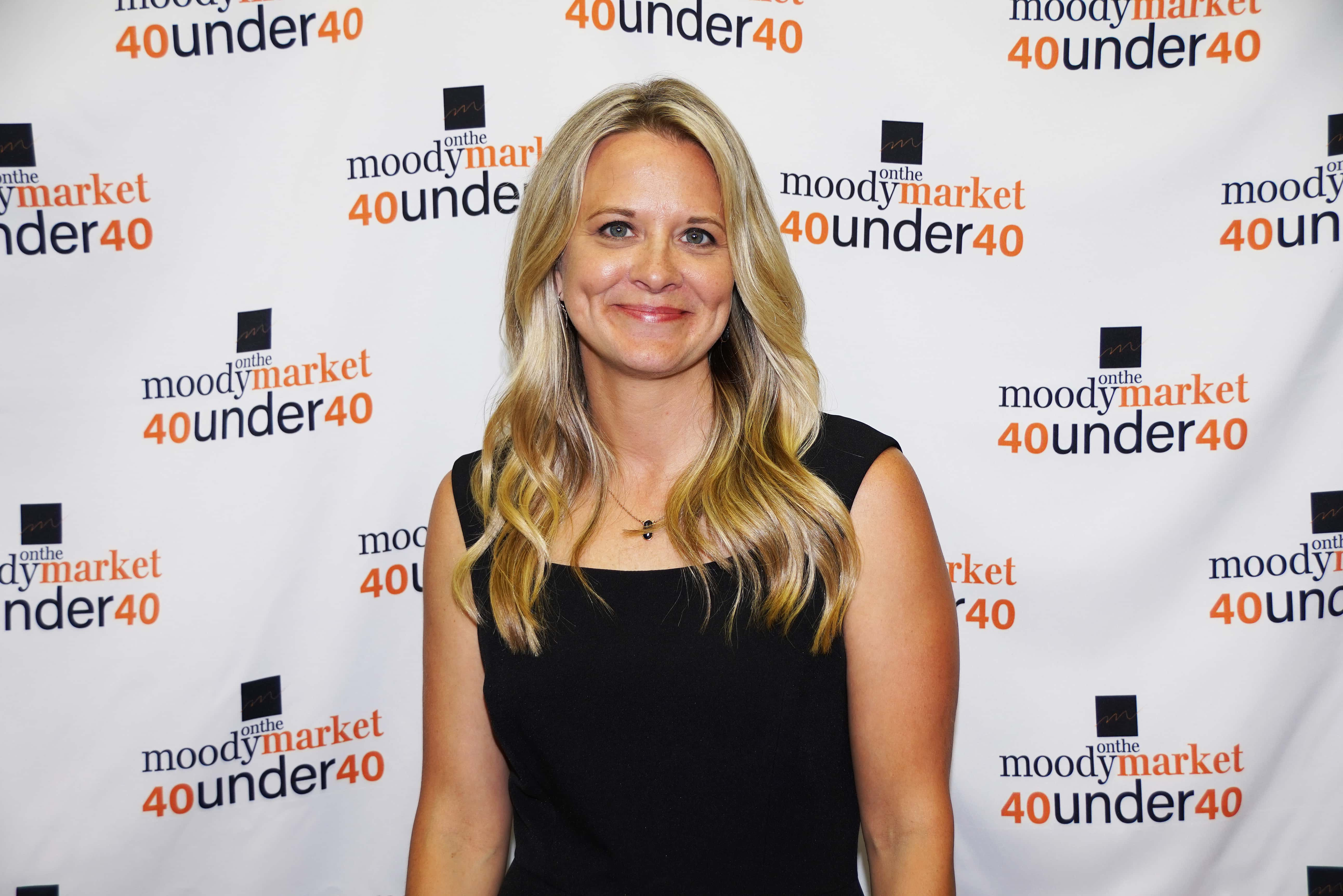 Name
Stacey Dodson
Company/Organization
Honor Credit Union
What Does Your Company/Organization Do?
Honor CU provides solutions for the financial success of our members.
Age
38
Accomplishments
-Raising three children as a working mom, and keeping them healthy and (mostly) happy for 10 years
-Host of Hustlin' In Heels Podcast, two seasons (over 50 episodes)
-Leadership Accelerator Program (Michigan's Great Southwest SLC), Graduate of 2018-19 Class
-United Way of SWM – David J. Wiechhand Award for 2018 Corporate Campaign
-Buchanan's Most Influential Young Leader Under 40​​​​
-Spartan Race 2018 Trifecta Finisher
-Buchanan Chamber of Commerce Volunteer of the Year Nominee​
-National publication of blog, "Layin' Down Roots"
-Secretary of State Key Award for Outstanding Accomplishment​​
-Pew Charitable Trust Grant Recipient for Web-Based Election Training​
What else do you hope to accomplish by the age of 40?
Within the next two years, I hope to grow as a leader and become a better listener – one that is focused more on serving others and less on serving myself.
Education
A. in History and Communications
Secondary Education Certification
Ed in Curriculum and Design
Residence
Buchanan (okay, fine, it's a Niles address but it's Buchanan Schools)
Where were you born?
Niles, MI
What was your first job?
My first job was at 13 years old as a Box Assembler for Food Specialties Service Corporation, a vending food company based out of Buchanan. I sat in a freezing room for eight hours a day putting together packing boxes that were used to hold vending machine sandwiches for delivery. The following summer, I was promoted to Food Packer and got to actually pack the sandwiches into the boxes and wrap apples in cellophane.
Best advice you ever got?
My Dad, in commenting on my sometimes breakneck pace of life, told me to, "Slow down and appreciate the small moments that make life worth living." He said, "You only get so many magical years, the times when your kids are young…so don't waste them by being too busy to notice."
Who inspires you most?
Jesus – I try to follow his lead every day
That one thing about you we'd be most surprised to learn.
I'm a Type 1 Diabetic with an insulin pump and I have titanium hearing bones…I'm basically a bionic woman.
What do you love to do in your downtime?
I love to spend my downtime enjoying life with the people I love the most. I love going on adventures with my boyfriend, Dave, and having endless conversations about the things that really matter. I love watching my kids play ball and snuggling with them on the couch to read a book or watch a Disney movie. I love hunting with my Dad and brother and uncles and enjoy spending time in the woods alone to disconnect from a busy life and plug into something bigger. I love hosting big sleepovers for all the nieces and nephews and neighborhood kids and roasting s'mores over the fire on summer nights. I love reading my Bible and hanging out with our community. I enjoy writing and listening to podcasts and love learning about the stories of others. And, whenever I find myself with three free days in a row, my favorite thing to do is hop on a plane and disappear into the mountains for awhile.
What book are you reading now?
Everybody, Always – by Bob Goff
Volunteer activity you love the most.
I love volunteering for anything that has to do with my beloved hometown of Buchanan. Whether it's coordinating the Christmas Parade or hosting Bucktown Trivia, my heart is full when I'm giving back to the place and the people that gave so much to me.
What motivates you to give back to your community?
My children live here and I want to make it the best place to grow up, for them and their cousins and future generations of Bucks. When I give back to my community, I'm simply continuing the tradition that was passed down to me from my parents and grandparents and teachers and mentors. Once a Buck, Always a Buck…and it's a great day to be a Buck.
What Superpower would you most love to have?
To be in multiple places at once or to apparate (Harry Potter style) – that would certainly help with getting my kids to practices and games on time.
What does this honor most mean to you?
It means that I have a responsibility to my team, my community, and my family to lead by example with both passion AND compassion.