The Moody on the Market 40 Under 40 for 2018 – #SWM

40

under

40
---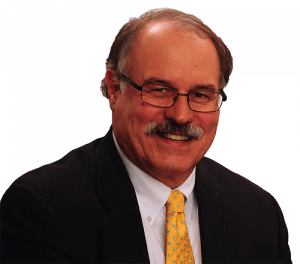 Hi, this is Pat Moody! Join me and local business leaders as we identify forty dynamic young professionals making a difference in our community.
Introducing the 40 Under 40, a prestigious new recognition program reserved exclusively for professionals under the age of 40. Starting Thursday, February 8th, you will find a nomination form at MoodyontheMarket.com.
Know a professional under the age of 40 making a positive impact in our community? Fill it out and submit. Nominations go to a committee who will select the Forty for 2018. Then on Monday, March 26th, I will unveil the 40 Under 40 during Moody in the Morning on News/Talk 94.9 WSJM and detail each honoree in a special section inside MoodyontheMarket.com. Plus, all of the 40 Under 40 will be invited to a cocktail reception where they'll be recognized and receive a framed keepsake.
---
The nomination process is now closed. Listen to Moody in the Morning on News/Talk 94.9 WSJM on Monday, March 26th and visit this page to see the 40 Under 40 chosen for 2018!
---
Eligibility Requirements
The 40 Under 40 recognizes the up-and-comers you should know – they're the future executives and influencers to watch in our business community and beyond.
No matter the industry or sector, we'd love to hear about individuals in the under-40 crowd that are making a difference at their workplaces, excelling in their current roles and making valuable contributions to their organizations. These individuals are decision makers and leaders in their organizations and have been able to excel at their workplace or in their field at a remarkably fast pace. The 40 Under 40 will set the tone for what is to come in Michigan's Great Southwest.
To nominate a colleague or peer, please keep reading and pay attention to the pointers below for a successful and competitive nomination. Nominations close Sunday, February 25, at 11:59 PM.
The recognition event will take place April 11, 2018. All selected honorees will also be featured in a special segment on News/Talk 94.9 WSJM, as well as in inside section at Moody on the Market.com March 26th.
To submit a nomination, complete the form below after reading the following, which explains requirements and eligibility. Don't forget to share about your nominations and spread the word about this program on social media using hashtag #SWM40Under40!
Before taking the time to fill out the information below, please read the following requirements and tips for a successful nomination:
– Nominations close Sunday, February 25, at 11:59 PM.
– Nominees must reside and/or be employed in the following Southwest Michigan counties: Berrien, Cass and Van Buren.
– In order to be considered eligible, nominees must be 39 years old or younger as of April 11, 2018.
– Chosen honorees are expected to attend the awards presentation, or have someone representing them, on Wednesday April 11, 2018.
– Honorees are expected to provide a professional a photo, in addition be available for a short Q&A-style interview for the recognition on Moody on the Market.com in mid-March; failure to make time to complete these assets will result in disqualification from the program.
– Self-nominations are NOT permitted for this program.
– Nominations that are not fully completed or that simply feature resume information will be removed from consideration.
–  One single nomination for your nominee is requested. Multiple entries do not enhance a nominee's chance. Nominations featuring identical responses will be removed; please refrain from repeatedly submitting the same nomination or asking others to so on your behalf.
– Only one individual nominee is permitted for your submission. If you wish to submit more than one person from the same organization, you must submit separate nominations for each individual. You can note that you would like the nominees to be considered together, but the nominations cannot be guaranteed to be mutually inclusive.
– It is highly encouraged to submit nominees that have been with their current organization for at least 12 months, and preferably have achieved either workplace or charitable/philanthropical  accomplishments and milestones from the past 12-18 months.
– Each essay question should be answered in complete sentences. Do not use bulletted or hyphenated lists under any circumstances.
-The "Additional Contact" field is a great place to list the nominee's assistant, the nominee organization's Communications or Marketing contact, or the nominee's public relations firm contact.
– Individuals may only be selected for a single 40 Under 40 program within a 12 month period and may not be selected for the same program more than once. If an individual is chosen for one program, then he or she is automatically ineligible for any honoree program for 12 months. Special consideration will not be given to individuals that wish to be chosen for the 40 Under 40 program, but have already been recognized within 12 months. Individuals will not be considered for a program that they have already participated in.
– Nominations must be submitted through this online nomination form and will not be accepted via email under any circumstances.
– Nominees will be contacted by the nomination committee to verify their willingness to be a nominee, verify their birth date, and see if they can attend the reception.
Judging:
– A panel of independent judges will review each nomination submitted and assign a score to each category.  This is done privately, and the judges do not share information.  The scores are totaled and added together to help the nomination committee determine the 40 honorees.
If you are chosen:
– Those who are chosen as one of the 40 honorees will be notified within 2-4 weeks after the nomination deadline.  All honorees will be invited as guests to the 40 Under 40 Cocktail Reception and given a keepsake.  In addition the honorees will be recognized in advertising promoting their recognition across Mid-West Family Broadcasting media properties.